A new season means a lot of new features to explore. Fortnite Chapter 2 Season 5 is no exception. There's some novelties in the arsenal, with vaulted and unvaulted weapons.
You'll play your games in a new environment, since the geography of our beloved island has changed considerably in just a few hours!
Finally, the whole bounty hunter theme — central to Season 5 — will be embodied thanks to these new features.

Work in progress!
Epic Games hasn't released a full official patch note for v15.00. We're doing our best to collect the news and summarize it for you in this article.
Arsenal Updates
New weapons make their appearance, while others come back to the forefront.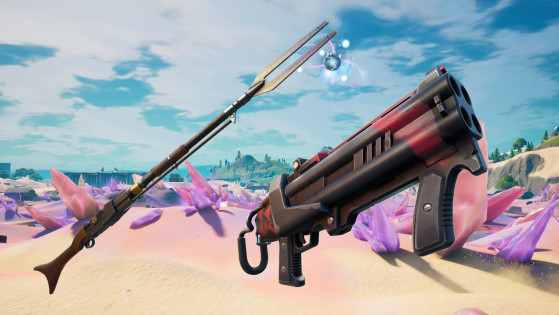 The arsenal changes at launch of Fortnite Chapter 2 Season 5. Here's all there is to know about about vaulted and unvaulted weapons.
Weapons Updates

Tactical Shotgun
• Damage: 6.8 / 7.1 / 7.5 / 7.9 / 8.3 > 7.2 / 7.6 / 8 / 8.4 / 8.8
• Damage Mid Range: 4.08 / 4.26 / 4.5 / 4.74 / 4.98 > 4.32 / 4.56 / 4.8 / 5.04 / 5.28
• Damage Long Range: 1.7 / 1.775 / 1.875 / 1.975 / 2.075 > 1.8 / 1.9 / 2 / 2.1 / 2.2
Spend Your Wages
The new Characters only accept one form of payment: Bars! Earn Bars by completing quests and bounties, eliminating players, or finding hidden stashes around the Island. Spend your earned Bars on new Exotic weapons, upgrades, intel, services and more.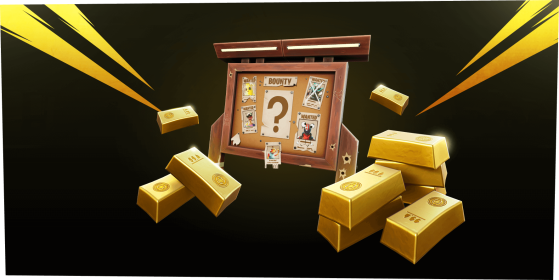 New Map
The face of the island is changing. New places have appeared, and some others are reappearing from the past...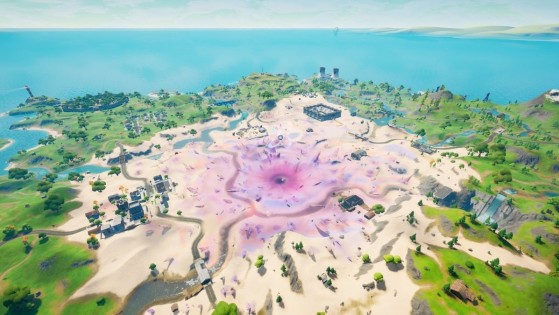 Every new season is a sign of change, and Chapter 2 Season 5 brings its share of new features to the Fortnite map.
Quicksand
Don't linger too long on the desert sand! It will suck you in if you stay too long motionless.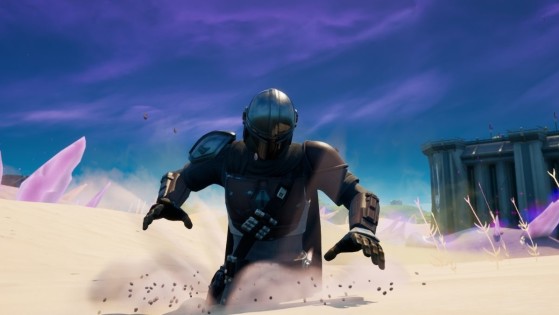 A new feature has been introduced in Fortnite Chapter 2 Season 5, and it happens in the middle of the map. Quicksand opens up new possibilities to surprise your opponents or to move quickly in the desert.
New Fish
Enough to enrich your fishing collection! New species of fish will be to be found in the waters of Apollo Island.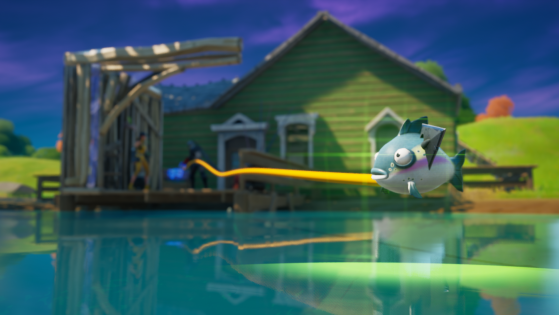 From a simple basic addition, fishing became a central element in Fortnite. In Chapter 2 Season 5, new species of fish with various effects have appeared.
Bug Fixes
Impossible to bind the same key to different actions with Keyboard.

Huntress Outfit appearing as Ramirez or another Outfit.
Original content by Romain "Zorg" Becquelin.