Epic Games is finally giving us some references for the 2021 competitive calendar in Fortnite. Given the difficult context that the whole world is going through at the moment, not all the news is good news.
The publisher has made the painful decision to cancel (for the time being) the 2021 World Cup. It's highly unlikely that the tournament will take place on stage. The 2020World Cup also had to be cancelled because of COVID-19.
Epic Games makes the logical choice that everything happens online for the coming year.
FNCS in Trio in 2021
The Fortnite Champion Series is back in 2021, and the circuit will occur in Trio. Epic Games doesn't prohibit itself from changing the scoring and/or qualifying formats from one season to the next. With this change, the goal is to emphasize the stability and consistency of the FNCS.
The beginning of the FNCS for Chapter 2 Season 5 is scheduled for February 4. This date allows sufficient time for players to prepare for the new season and for the development teams to make the necessary adjustments before the tournament starts. More information about the FNCS will be coming by February.
This choice comes as a surprise, since the Duo format had until now been anticipated for the rest of the competitions.
Other tournaments
The FNCS is and will continue to be the backbone of Fortnite's competitions, but Epic Games is looking to host more top-level tournaments in 2021. In addition to the major competitions, the publisher will hold more weekly and unique tournaments throughout the year.
Competitive players will have plenty of opportunities to compete between FNCS seasons.
Changes made by Season 5
Epic Games is closely monitoring the new features implemented with v15.00 and Season 5. The developers are already ensuring that the gold bars will be reset to 0 at the beginning of each game and that it will be impossible to keep them from one competitive game to the next.
The publisher is still considering how to integrate this system into competitions to ensure that it doesn't have a negative impact on the course of the game.
Original content by Romain "Zorg" Becquelin.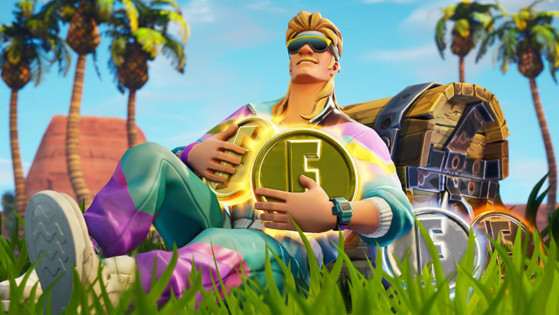 fortnite-esports
Joseph Deen is only 8 but he would have already been recruited by Team 33. The young player would have received a $33,000 signing bonus in addition to a complete set up.