Every Fortnite Season 5 features new NPCs to trade with, as well as new exotic weapons. For v15.20, the battle royale welcomes Hop Rock Dualies.
While they are equipped you'll be weightless, and won't suffer any fall damage. 
Hop Rock Dualies Stats
Reloading Time: 2.7 seconds

Magazine Size: 18

Damage: 43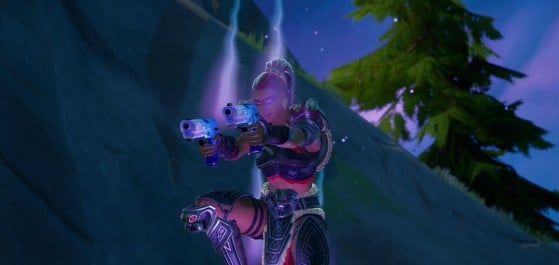 Please note that these are dual-weapons. They're quite tricky to handle, but inflict a lot of damage once mastered!
Where can I find it?
Like other exotic weapons, the Hop Rock Dualies can only be found at certain NPCs on Apollo Island. You'll find these twin guns with Cole the Minor. He'll offer them to you for 500 gold bars.
To find him, you'll have to go to one of the two locations indicated on the map below. Cole appears only once per game randomly on either location.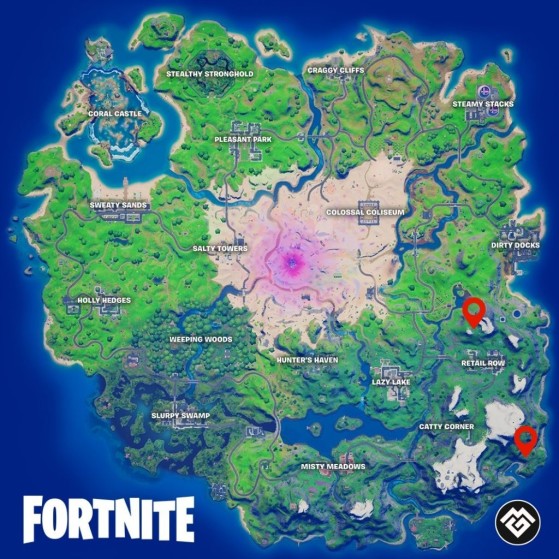 Despite good DPS, these guns shouldn't become too powerful if you play to win — weightlessness has never been a highly rated ability in Fortnite. On the other hand, they should allow for some great plays and acrobatic wins for the no-scope fans among you.
It's expected that other exotic weapons will follow in later updates.
Original content by Romain "Zorg" Becquelin.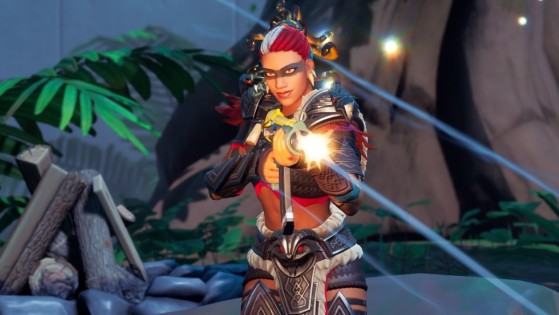 All the changes and new features contained in the 15.20 update can be found in this article.