Only one week after the deployment of the major Patch 15.20, a new update is being pushed in Fortnite. The game hasn't had patches in consecutive weeks for months.
v15.21 may be more significant than we thought. According to official Epic Games social media, maintenance will begin at 01:00 AM (PT) this Wednesday, with a matchmaking shutdown starting at 00:30 AM.

Maintenance Complete
Update 15.21 has been deployed. Maintenance is complete and the servers are available. You can play the game once the installation is finished.
Epic Games also tells us that this patch will contain three important changes to the game:
New boss and new mythical item
Jungle Hunter Quests
IO Guards removed from the Arena
This is where things get interesting, because there is a small chance that the boss in question is simply Predator, whose ship has run aground in the jungle of Stealthy Stronghold. As a bonus, a new series of quests from the Jungle Hunter will also be deployed.
As a third notable change, the IO Guards will be removed from the Arena — and all competitive modes. These aggressive NPCs had the unfortunate tendency to injure you over very long distances with their tactical weapons. For more competitive integrity, Epic has decided to give them a vacation.
Finally, according to prominent dataminers such as ShiinaBR, the quicksand could be back. Deployed in Season 5, the feature had so far spent more time being removed than being active. We hope that it can finally be integrated into the game!
Original content by Romain "Zorg" Becquelin.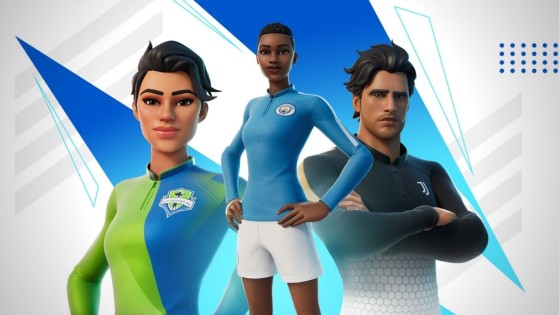 Earning Victory Royales while wearing your favorite club's jersey will now be possible thanks to a partnership between Epic Games and some of the biggest football (soccer!) teams on the planet.