Fortnite Patch 15.21 looks like an intermediate update, but it could well transform your games as the fearsome Predator is coming to Apollo Island.
In addition to being the secret skin in Chapter 2 Season 5, this hunter will be an aggressive boss, and will reward you with a mythical item if defeated — his Cloaking Device.
The usual bugfixes and improvements are also present in the patch.

Work in progress!
Epic Games hasn't released full official patch notes for v15.21. We're doing our best to collect all the news and summarize it for you in this article.
New mythical item
It's been a long time since Epic Games has positioned an NPC boss on Apollo Island.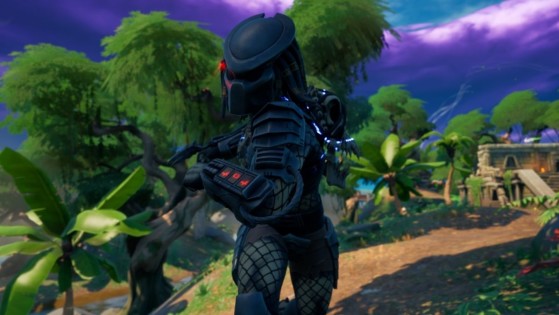 As part of the Jungle Hunter Challenges in Fortnite, you'll need to find and defeat Predator.
With v15.21, we have a new enemy: Predator. This born fighter will be difficult to shoot down, but it will reward you with a mythical item: Predator's Cloaking Device.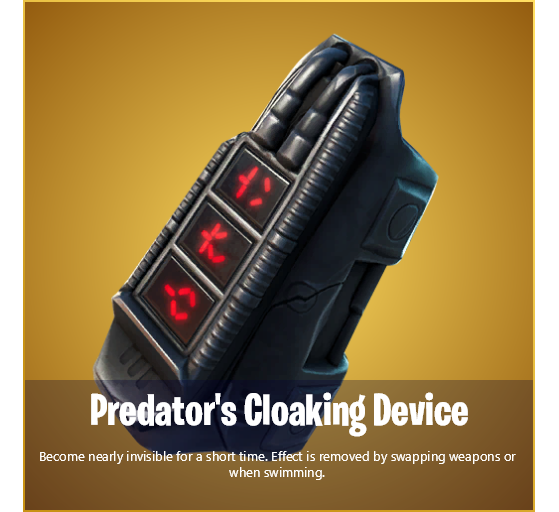 Predator Quests
A new series of quests concerning the Predator appears with Patch 15.21.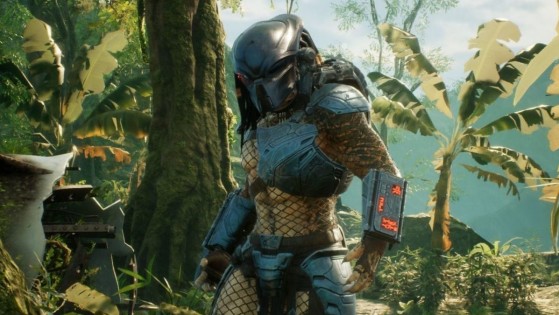 The Fortnite Season 5 secret skin is none other than the Predator. You can now complete a series of challenges to get exclusive cosmetics related to the creature.
IO Guards removed from Arena
The aggressive IO Guards, deployed at several locations on the map, will no longer appear in Arena and other competitive modes.
Epic Games has listened to the community, as the IO Guards' actions could profoundly alter the integrity of duels and competitive games in general.
Bugfixes
Sand Tunneling temporarily disabled.

Billboards that use channels to activate or hide text are not functioning properly.
Original content by Romain "Zorg" Becquelin.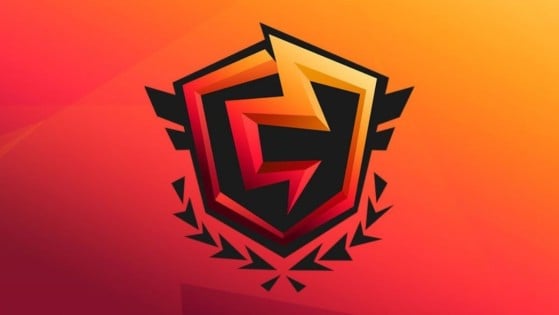 fortnite-esports
Epic Games has opted for a minor overhaul of the FNCS, which offers the highest prize pool in competitive Fortnite.