E3 2021 continues with the PC Gaming Show, dedicated to -- you guessed it -- PC-focused releases and updates coming in the future.
While we won't list absolutely every game shown in the 90-minute show hosted by Sean "Day[9[" Plott, Mica Burton, and Frankie Ward, here's the pick of the bunch.
Naraka: Bladepoint
First up was Naraka: Bladepoint, a stylish hack-slash battle royale from 24 Entertainment.
Coming August 12 to Steam and Epic Games Store, with an open beta June 16-22
Chivalry 2
Next up was a developer segment for Chivalry 2, the medieval-themed first-person battler.
Available now on Epic Games Store, PS5, PS4, Xbox Series X/S and Xbox One.
Dying Light 2: Stay Human
Dying Light 2: Stay Human's narrative director then spoke about the upcoming title's plot.
Coming December 7, 2021 for PC, PS5, PS4, Xbox Series X/S, Xbox One.
Humankind
Frankie Ward is in Humankind.
That's pretty much all we need to be sold on this brand-new 4X strategy game from Amplitude and SEGA.
Players can get involved in the beta now to take on Frankie's avatar via Twitch drops.
Coming August 17 to Steam, Epic Games Store, and Google Stadia
Vampire: The Masquerade — Swansong
We also got a fresh look at Vampire: the Masquerade — Swansong, the trailer focusing more on plot exposition. It certainly looks stylish
Coming to PS5, PS4, Xbox Series X/S, Xbox One, Nintendo Switch and Epic Games Store
GIGABASH
A four-player arena brawler about giant kaijus fighting in cities and destroying everything?
Yep, we want GIGABASH.
Coming to PS4 and PC.
Lemnis Gate
Lemnis Gate is described as a 'first-person shooter turn-based strategy' in which players take turns in 25-second bursts.
Sounds intriguing, mechanically speaking.
Coming August 3.
WarTales
An open-world tactics-based RPG, WarTales has a Diablo-like aesthetic and involves guiding a group of mercenaries on an adventure.
Ixion
A world-exclusive reveal, Ixion is a space strategy game from Kasedo Games and Bulwark. Not much else was really shown, but the trailer intrigues us, with the plot being focused on managing a space station while searching for a new home. Strong Interstellar vibes.
Coming to Steam in 2022.
FAR: Changing Tides
The sequel to the gorgeous indie hit, Far: Changing Tides builds upon the original title.
Coming to PS5, PS4, Xbox Series X/S, Xbox One, Nintendo Switch and Steam.
MechWarrior 5
There was a whole lot of talk of MechWarrior 5 through the show given it seemed to be a sponsor, so here's the developer segment shown.
Jurassic Park Evolution 2
Featurng the narration of the legendary Jeff Goldblum, we got a new trailer for Jurassic World Evolution 2, the park management sim from Frontier Developments.
Coming 2021 for Coming to PS5, PS4, Xbox Series X/S, Xbox One, and Steam.
New Blood Montage
Dave Oshry then presented a montage of all the titles coming from New Blood, including Gloomwood.
He was then cruelly interrupted for Gabe Newell.
Valve / Steam
Newell spoke about the Steam Next Fest, introducing a trailer for the festival coming next week.
Soulstice
Next up was a trailer for uber-stylish gothic-themed hack-slasher Soulstice from Modus
Coming 2022.
Hardware
Next up we had some crazy hardware.
Impulse Neuro-Controller, a glove-like thing that hopes to increase your reactions in FPS games
CSL DD Wheel Base, which makes steering wheels have more force-feedback.
Onexplayer, which is an 8.4-in handheld PC.
ASUS PG32UQX, a 32-in 4K monitor with mini-led backlight.
Warhammer Chaos Gate
A mysterious trailer for Warhammer Chaos Gate was next. Just don't tell the main guy from that Final Fantasy Origin reveal, he hates Chaos.
Pioner
Russian-language nuclear zombie shooters, name a more iconic genre. Pioner is another, but we have to say it looks good at least.
EVE Online
EVE Online is a massive game, overwhelming even.. Here, the EVE Online Academy was revealed, a way for new players to learn the game.
SacriFire
With music by the legendary Motoi Sakuraba, composer for the likes of Golden Sun, the Tales series and Star Ocean, SacriFire is a Kickstarter-funded pixel JRPG inspired by the likes of Vagrant Story and Xenogears.
Planned for launch in 2022 for all major consoles, the Kickstarter ends in 29 days. You can back it here.
The Wandering Village
A city-building game with a twist, The Wandering Village has you establish your base on top of a wandering creature called 'Onbu'.
Songs of Conquest
The official website for Songs of Conquest says you'll "build a kingdom, raise an army, and control powerful magicians called Wielders".
Strong Might & Magic vibes with this one, and a great aesthetic.
Check out our summaries of the other Sunday E3 shows below: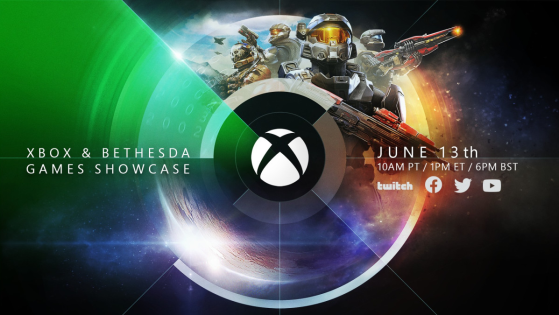 e3
Next up in terms of major publishers, Microsoft Xbox and Bethesda showed off what they had to offer in their own E3 2021 Games Showcase. Here's everything they revealed.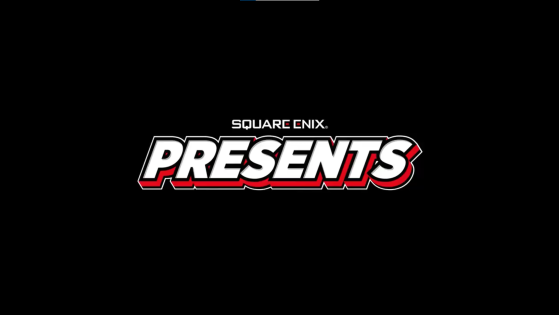 e3
The conferences are coming thick and fast on E3 2021 Sunday. This time it's Square Enix who showed off a raft of new games and content. Here's what they revealed.