With the recent acquisition of Bethesda, Microsoft had plenty to be optimistic about with its E3 2021 Xbox Showcase.
From a release date for Bethesda's long-awaited Starfield to more on Halo Infinite, here's everything Micosoft, Xbox, and Bethesda revealed during their event.
Starfield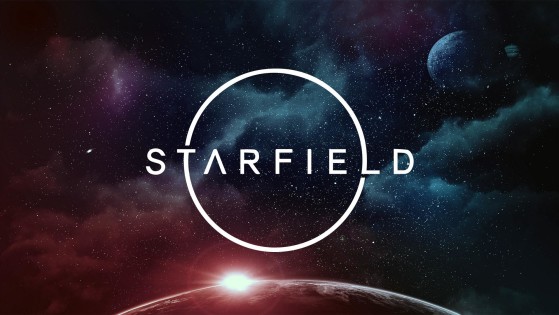 e3
Starfield is coming to Xbox Game Pass as an Xbox console exclusive. The title will be released on November 11, 2022.
A brand-new IP from Bethesda, Starfield got its first in-game teaser - which was unfortunately leaked just minutes before the Xbox/Bethesda event got under way. An Xbox exclusive and next-gen only, you won't get this on PlayStation.
An ambitious project that Bethesda chief Todd Howard introduced by saying wasn't possible because the tech hadn't been available until now, the trailer just depicted a spacecraft's preparation and take-off sequence, with the emphasis on exploration.
Starfield comes to Xbox Series X/S, Windows 10 PC and Xbox Cloud Gaming on November 11, 2022.
S.T.A.L.K.E.R. 2: Heart of Chernobyl
STALKER 2: Heart of Chernobyl aims for a true next-gen experience, with 4K resolution and ray-tracing.
The post-apocalyptic first-person shooter survival horror is the sequel to the popular 2007 classic, and sees players take on all manner of twisted creatures.
STALKER. 2 will come to Xbox and PC first, on April 28 2022. It will also be on Game Pass on release day.
Back 4 Blood
Microsoft then showed off another trailer for Back 4 Blood. From the creators of Left 4 Dead, it's more frantic zombie action featuring a squad of players, with player vs player, and human vs zombie modes.
Back 4 Blood will be released October 12, 2022 for Xbox Series, Xbox One, and Windows 10 PC.
Contraband
Next up was a trailer for Contraband, with a great soundtrack -- Do it Again by Steely Dan.
Little was revealed other than it being what looked like a heist game, it will come to Game Pass on day one and be released
Sea of Theives
A trailer for a Sea of Thieves update, this one had a bit of a surprise -- A Pirate's Life, a campaign featuring Pirates of the Caribbean's Captain Jack Sparrow.
The update comes on June 22, 2021.
Yakuza: Like a Dragon
Next was a trailer for Yakuza: Like a Dragon, available now on Game Pass.
Battlefield 2042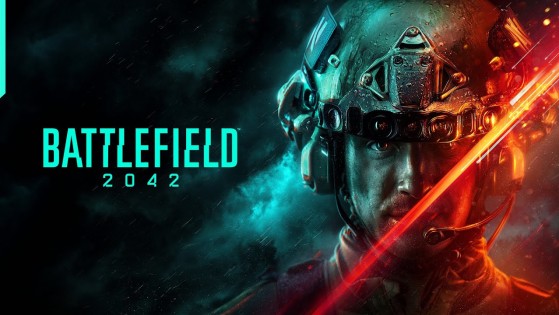 e3
During Microsft's and Bethesda's E3 there was a brand new gameplay trailer for the upcoming Battlefield 2042.
Then Microsofft showed off a gameplay trailer for Battlefield 2042. Set around an assault on a skyscraper, it featured diving off the building and the massively multiplayer chaos of near-future warfare it promises.
Coming October 22, 2021.
Twelve Minutes
Starring actors Daisy Ridley and James McAvoy, this title intrigues us greatly. A thriller about a man trapped in a time loop, Microsoft unveiled the release date.
Coming August 19, 2021, including day one Game Pass.
Psychonauts 2
Then there was a trailer for Double Fine's Psychonauts 2, the sequel to the cult classic and highly anticipated by fans.
Psychonauts will be available on Game Pass on release day.
More Bethesda games on Game Pass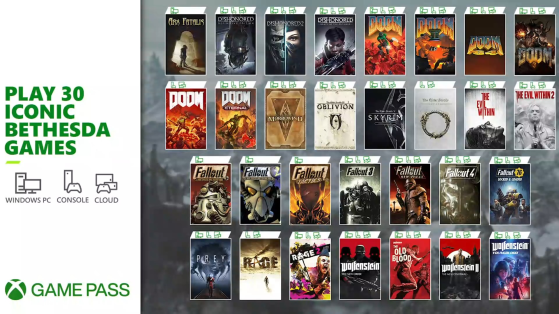 Bethesda then announced a slew of its titles coming to Game Pass from, including DOOM Eternal, Fallout 76 and Skyrim (of course).
Fallout 76
Then they showed off the next update to come to Fallout 76. This includes the Steel Reign campaign and The Pitt, new Expeditions content.
The Elder Scrolls Online
Then there was details of the enhanced launch of TESO for consoles.
Party Animals
A game in which you pick a cute little animal and then do battle by throwing your enemies off structures and tossing them into furnaces, Party Animals looks like a ton of fun.
Coming to Game Pass on day one.
Hades
A trailer for smash-hit roguelike Hades was next, advertising that it was coming to Xbox Game Pass on August 13, 2021.
Somerville
Next was a reveal trailer for Somerville, a sci-fi adventure game in which you must 'find the means to make your family whole again in the wake of a catastrophe.
Halo Infinite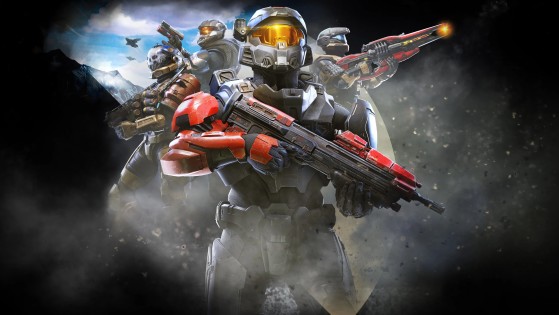 e3
Plus, a new cinematic trailer for Halo Infinite was also released.
An extended look at Halo Infinite was next, including the revelation that multiplayer will be free for all players and will run at up to 120fps.
Both the multiplayer and the 'epic' campaign will come Holiday 2021, with day one Game Pass access.
Diablo 2 Resurrected
A surprise reveal, Blizzard's Diablo 2 Resurrected was next up. Featuring 4K visuals at 60fps, optimised for Series X/S, featuring cross-progression, and 8-player co-op, this is sure to be a top seller on launch.
Coming September 23, 2021.
A Plague Tale: Requiem
Next up was a chilling trailer for sequel A Plague Tale: Requiem.
Coming 2022 to Xbox Series and PC, it will also come to Game Pass.
Far Cry 6
A trailer for Ubisoft's Far Cry 6 was shown, captured from Xbox Series X at 4K resolution.
Slime Rancher 2
Slime Rancher 2 got a new trailer, with the game coming in 2022 for Xbox Series X/S and Game Pass.
Shredders
Time to get on that board and hit the slopes! Xbox then showed off a trailer for Shredders, a snowsports game 'for riders by riders'.
Coming December 2021 for Xbox Series X/S and PC, including day one Game Pass.
Atomic Heart
A trailer was then shown for Atomic Heart, a new game that takes place in Soviet Union in the 1950s.
Coming to Xbox Series X/S, Xbox One, Windows 10 PC and Game Pass.
REPLACED
Side-scrolling pixel adventure REPLACED was next. This title is mysterious, but featured a cool aesthetic.
Coming in 2022.
Grounded
An update for Obsidian's Grounded was up next, including the addition of achievements.
Among Us
A trailer was then shown for the latest Among Us update, including 15-player lobbies.
Eiyuden Chronicle: Hundred Heroes
Continung the trend of 2.5D RPGs, the gorgeous Eiyuden Chronicle comes from the mind of Suikoden's Yoshitaka Murayama.
Coming day one to Game Pass.
The Ascent
A console launch exclusive, The Ascent is an isometric co-operative shooter.
Coming day one to Game Pass.
Age of Empires IV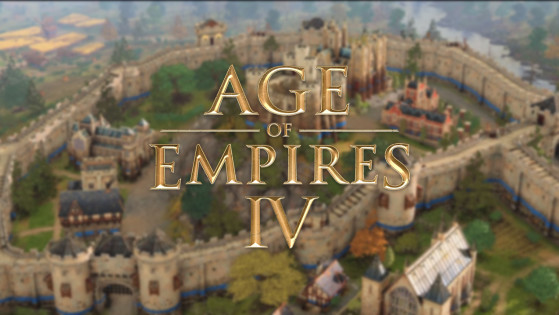 e3
The next installment in the Age of Empires franchise will arrive in Xbox Game Pass on day one.
Age of Empires IV got an official gameplay trailer next.
The Outer Worlds 2
In a trailer that humorously acknowledged the existence of absolutely nothing in terms of development prrogress, Obsidian's The Outer Worlds 2 was officially confirmed.
Microsoft Flight Simulator
Next up was a trailer for Microsoft Flight Simulator on Xbox Series X/S. A Top Gun: Maverick movie tie in expansion was also revealed and will be free.
Coming to Xbox Series X/S July 27, 2021.
Forza Horizon 5
The imaginatively titled Forza Horizon 5 was next up, with an impressive trailer showing off a gorgeous-looking world.
Set in Mexico, it promises to be the largest and most dynamic world in Forza history. From the gameplay shown, it truly does look real thanks to photogrammetry data used in development.
An expedition mode has you explore natural environments in order to expand the 'Horizon Festival', making for a truly sandbox experience.
Coming November 9, 2022 for Xbox Series X/S, Xbox One, and Windows 10 PC. Also available day one on Game Pass.
Phil Spencer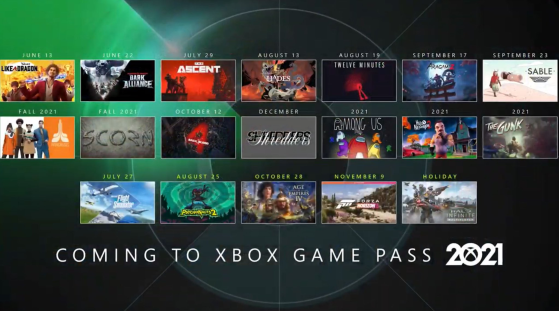 To wrap up, Xbox head Phil Spencer came on stage to sum up the 30 games shown during the event, stressing that 27 of them coming to Game Pass.
With 23 studios now owned by Microsoft, he says the future is definitely bright for gaming. We're inclinded to agree based on what we've seen here.
Redfall
Spencer also showed an extended trailer for a brand new IP from Arkane (Dishonored) to close things out -- Redfall.
A shooter than can be played solo or in co-op, it is an Xbox exclusive. It had vampires in it, and seems to be based on a team investigating some kind of cult and the end of the world.
It certainly looks intriguing!
Coming Summer 2022 to Xbox Series X/S, Windows 10 PC and Xbox Cloud Gaming.
The Xbox Series X Mini Fridge
Oh, and there was one more teaser, coming Holiday 2021....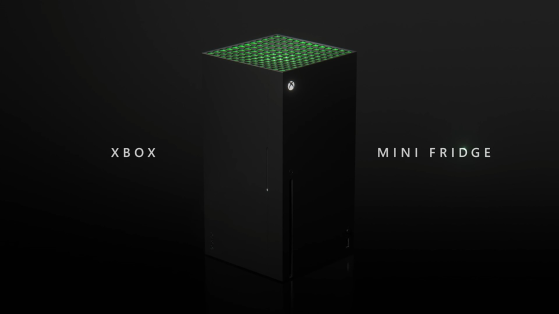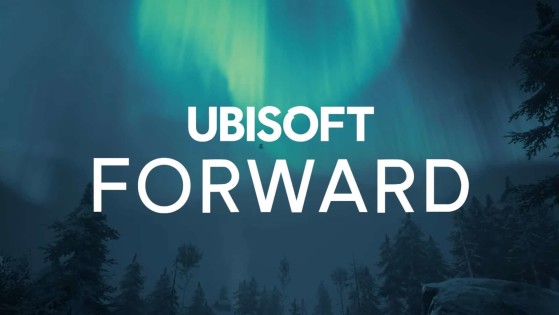 e3
From Tom Clancy to those pesky Rabbids, Ubisoft showed off a lot of content. Here's what was on offer.