E3 kicks off and Ubisoft is the first major publisher to show off its new content. In a show lasting around an hour, there was everything from Tom Clancy to Rocksmith, and even a first-look at Avatar: Frontiers of Pandora for next-gen.
There wasn't, however, anything on Beyond Good & Evil.
Here's everything that was revealed.
Tom Clancy's Rainbow Six: Extraction
Renamed from its rather unfortunate previous title of Quarantine, this new entry is a one-to-three player co-operative tactical shooter, in which your squad must take down some kind of alien parasite.
Players will have a choice how deep they want to go on PvE missions, called Incursions, with increasing rewards for those who risk more.
Tom Clancy's Rainbow Six: Extraction will be released on September 16, 2021.
Rocksmith+ (Plus)
Next up, Ubisoft showed off a trailer for Rocksmith+ (Plus), the newest entry in the series that helps players learn to play the guitar, whether acoustic, electric or bass.
The game will be subscription based, and will connect to PC, console or mobile devices. A first in the series, players can download an app to their phone, and use it as the microphone.
There will be chord charts, note-for-note arrangements, and new arrangements will come each week after launch. There's also the Rocksmith Workshop, allowing players to upload their own arrangements of the licensed songs featured.
Players can register for a closed beta right now at the official website.
Riders Republic
The multi-discipline sandbox title Riders Republic was next, promising a career mode, customisation, and plenty of different modes for players to get stuck into with their friends. There's even 6v6 team battles, which work as a kind of capture-the-flag event.
Whether mountain biking, skateboarding, snowboarding or wingsuit flying, this title promises to be a bag of fun. You can even just explore the world, uncovering beautiful viewpoints.
Well-known extreme sports sponsors such as Red Bull are also involved with events like Joyride, a real-life MTB slopestyle event transposed into the game.
Riders Republic is coming September 2, 2021.
Tom Clancy's Rainbow Six: Siege
Ubisoft then showed off some quality of life upgrades for massively popular team-based shooter Tom Clancy's Rainbow Six: Siege.
They also announced that crossplay and cross-progression is coming to Amazon Luna, Google Stadia, and PC on June 30. Early 2022 will see crossplay added between Xbox and PlayStation, and therefore cross-progression on all platforms.
They signed off with a brand new trailer for animated series Rainbow Six: Siege North Star.
Updates to Live Games
Then there was a montage of updates to some of Ubisoft's existing games, such as Watch Dogs: Legion and Trackmania.
Ghost Recon will celebrate its 20th anniversary, so Ubisoft are teasing a lot of surprises for that. Just Dance 2022 got a reveal ahead of a November 4, 2021 release, featuring special guest Todrick Hall. Fans can also get involved with the making of their new video, too.
Oh, and the Teenage Mutant Ninja Turtles are coming to Brawlhalla.
Assassin's Creed Valhalla
Ubisoft revealed that Assassin's Creed Valhalla was the series' biggest launch ever, and followwing on from the Wrath of the Druids DLC released last month, they showed off content coming to the game. This includes the addition of one-handed swords, and a slew of bugfixes.
Next up is a trip to Frankia for The Seige of Paris DLC. Black box infiltration missions are returning in this DLC, alongside new abilities, weapons, gear, and enemies.
Also, Discovery Tour: Viking Age is coming, based on Valhalla. You'll be able to play as people from the time, and collect rewards.
Ubisoft also committed to supporting the game into its second year, with more expansions to come. They teased a fiery-realm, likely Muspelheim, which has seemingly already been leaked.
Assassin's Creed Valhalla: The Seige of Paris comes this summer.
Werewolves Within
Directed by Josh Ruben and starring Sam Richardson, Werewolves Within is a feature-length comedy movie based on the Ubisoft game.
We got to see a trailer for the movie, which comes to theatres June 25.
There was also a trailer for Apple TV series Mythic Quest Season 2.
Far Cry 6
Next up was another extended trailer for Far Cry 6, focusing on dictator Antón Castillo dealing with a group of dissenters on a ship. The catch is that one of the dissenters is actually Castillo's young son Diego, who will play a central role on the plot given all the details revealed so far.
Ubisoft revealed a brand new experience for the Far Cry 6 Season Pass, where you play as some of the series' iconic villains, such as Vaas, Pagan Min and Joseph Seed. There was also the inclusion of Far Cry 3: Blood Dragon.
In the game, the player will take on the role of Dani Rojas, a guerrilla fighter striving to overthrow Castillo and his reign of terror.
Far Cry 6 comes October 7, 2021.
Mario + Rabbids: Sparks of Hope
Leaked earlier today, Ubisoft confirmed Mario + Rabbids: Sparks of Hope. Taking its cues seemingly from Super Mario Galaxy, players will have to save the entire galaxy.
New faces are included, such as Rabbid Rosalina, and there'll be a spaceship to take you planet to planet.
Coming exclusively to Nintendo Switch, in 2022.
Avatar: Frontiers of Pandora
Ubisoft co-founder and CEO Yves Guillemot then delivered a message of thanks to his teams for their work over the course of the pandemic.
He then offered a glimpse of Avatar: Frontiers of Pandora, developed by Ubisoft Massive and based on the James Cameron movie of the same name.
A stunning trailer that played out a battle between the native Na'vi people and humans with technology, the world looks truly sumptuous - expected for a game that is next-gen only.
Avatar comes to PlayStation 5, Xbox Series and PC in 2022.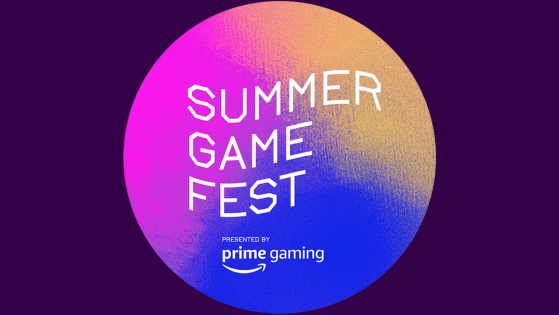 e3
The Summer Game Fest and E3 kick off with a show that promises world premieres, exclusive trailers and more. Here's what went down, including ELDEN RING!