Aniticipation was high for Sony's big PlayStation Showcase following a summer of reveals across E3 and Gamescom.
In a broadcast lasting roughly 40 minutes, Sony managed to pack in quite a punch -- including some major reveals.
There were clips for games we already knew were coming, like Tiny Tina's Wonderlands, Deathloop, the GTA V upgrade for next-gen, Vampire the Masquerade: Bloodhunt, and Rainbow Six Extraction, as well as a teaser for a bizarre Epic Games and Radiohead crossover 'event'. 
Here are all the major trailers and announcements.
Knights of the Old Republic Remake
A major surprise to start the show, Knights of the Old Republic is getting a full remake.
The beloved Star Wars RPG will be exclusive to PlayStation 5 consoles, but will also come to PC too. No release date was given for the title, which will be developed by Aspyr.
Project EVE
Project EVE could be described as Parasite Eve meets Bayonetta, and remains a bit of a mystery. From Korean developer SHIFT UP, no release date was given. 
According to director Kim Hyung Tae on the official PlayStation Blog, players must become Eve, survivor of a battle against an aggressor called the NA:tives and win back Earth.
Forspoken
The sumptuous-looking Forspoken, formerly known as Project Athia, got a new trailer from Square Enix. 
Coming in Spring 2022, the title follows Frey Holland, a 'gritty yet street smart young woman' who is transported from New York City to the magical world of Athia.
The game has a stellar writing crew, including Star Wars: Rogue One's Gary Whitta, Uncharted's Amy Hennig, Allison Rymer and Todd Stashwick, with music from God of War's Bear McCreary. 
Definitely one to watch out for! 
Alan Wake Remastered
Having been revealed previously, we finally got a first proper look at Remedy's remastered Alan Wake.
Ghostwire: Tokyo
Mysterious and stylish in equal measure, Tango Softworks' Ghostwire: Tokyo is one of those games that has created a lot of buzz since its reveal. 
This time, we got to see more of the protagonist in a gameplay setting, as well as the ominous masked villain. 
Guardians of the Galaxy
A new trailer for Guardians of the Galaxy featured the usual irreverent humour, grand set-pieces and galactic threats.
The Eidos Montreal-developed title has a release date of October 26, 2021.
Tchia
A charming-looking open world title from Awaceb, Tchia is about a girl who can jump into various animals and explore her surroundings. 
Billed as a 'tropical island adventure', it really does look like one of those wholesome games we can get behind. 
Marvel's Wolverine
Well, nobody saw that one coming! 
Insomniac takes everything it's learned from Spider-Man and moves into another beloved Marvel territory, with an all-new game featuring Wolverine.
A teaser, nothing else was revealed, so we expect this one to be some way out. Maybe that's because Insomniac are also working on...
Marvel's Spider-Man 2
Two Spideys? VENOM?! 
While it's not scheduled for release until 2023, Marvel's Spider-Man 2 is already an unstoppable hype train on social media. 
Not only does it look fantastic, but it appears it will ramp everything up to 11 in the process, as Peter Parker and Miles Morales team up to take down their legendary foe. 
Uncharted: Legacy of Thieves
Another show, another remaster. This time it's the latter two games in the Uncharted series, A Thief's End and Lost Legacy, which are getting the upgrade treatment. 
Coming to PS5, it's pencilled in for 'early 2022' on PS5 wth a PC version coming 'shortly after' and being worked on by Iron Galaxy. 
Gran Turismo 7
Let's face it, Gran Turismo 7 looks utterly gorgeous, but then that's what you come to expect as standard from Polyphonic Digital.
Coming on March 4, 2022, GT7 will see the return of GT Campaign Mode, and features an incredibly deep livery editor, those pesky driving licenses, and Scapes -- a kind of photo mode that lets you take 'photorealistic shots using HDR technology, expert level effects, and even panning shots' in a variety of different locations around the world.
Tracks such as Trial Mountain and High-Speed Ring make a comeback, realistic weather simulation and of course, a massive roster of cars and tuning options.
God of War: Ragnarok
To close out the show we finally got a look at Sony Santa Monica's God of War Ragnarök. 
Set a few years after 2018's God of War, Kratos and Atreus face more arduous adventuring as they face off against Freya and Thor. Their quest will take them to all nine realms this time, up from the six of the previous title. 
Pencilled in for 2022 release on PlayStation 4 and PlayStation 5, this one is sure to have fans drooling in anticipation.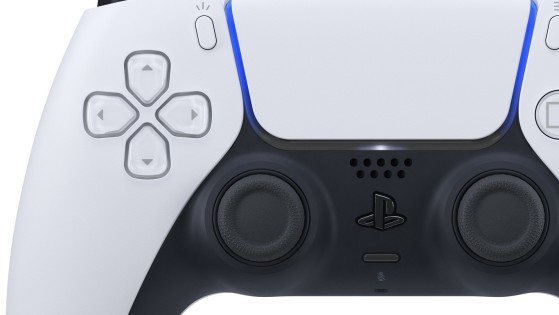 playstation
The PlayStation 5 has exceeded one million consoles sold in Japan, and doesn't seem to be slowing down despite stock problems.