With E3 returning in 2023, this may well be the last time Geoff Keighley unofficially opened the summer announcement season, although a physical edition has already been unveiled for Summer Game Fest 2023. For this 2022 vintage of the SGF, the organizer proposed a two-hour show full of trailers and announcements mixing independent productions and big AAA machines.
The Last of Us Remake: The Spoiled Surprise
A few hours away, the Playstation Direct site made a small mistake, revealing the first images, the release date and the trailer for The Last of Us Remake, exclusive to PS5 and in development on PC. Between visuals brought back to the taste of the gamer and redesigned handling, a whole new generation of players will be able to discover TLOU and its DLC Left Behind in conditions worthy of current media on September 2nd . Note that a PC version is also in development. A small surprise was nevertheless revealed during the conference: the multiplayer mode was mentioned and it will be the most extensive TLOU game ever designed by Naughty Dog . For more information, we will have to wait until 2023.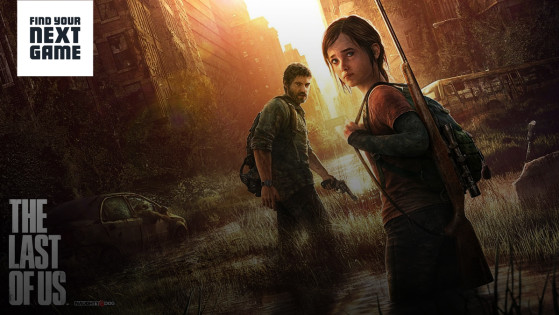 fyng
We've been hearing about a remake for Naughty Dog's masterpiece for a while now. It would normally have been necessary to wait for the Summer Game Fest to finally see what The Last of Us Part I (as it is now called) will look like on PS5, but a leaker decided otherwise…
Modern Warfare 2 and Warzone hand in hand
The Call of Duty series begins its transformation towards the new generation, revisiting one of its great classics, also for the new generation. This evening, Activision unveiled a long gameplay sequence on an oil rig, just to do a little technical demonstration. It's quite successful and it comes out as usual at the end of the year, but this release should also herald the arrival of Warzone 2.0, the publisher's hit battle royale. As usual, the developers will very quickly offer a beta so that the community can get a glimpse of the game's multiplayer and, finally, pre-orders are already open.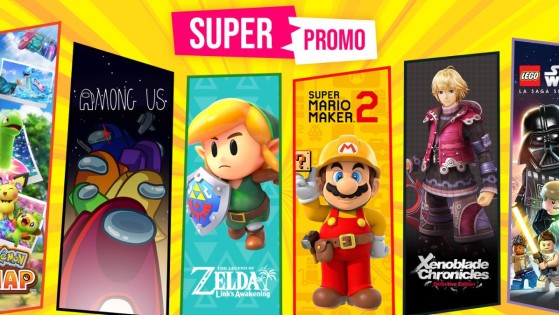 Zelda, Pokémon, LEGO Star Wars, Xenoblade or Dark Souls, here are all the big sales currently underway on the Nintendo Switch.
Release dates and announcements
Guile unveiled in a fairly complete trailer with a demonstration of his movements. Street Fighter 6, just announced, will be available in 2023 on PC and consoles .
A new Alien game called Dark Descent has been unveiled. It will offer tactical combat in hostile environments from 2023 on PC and consoles .
Striking Distance's The Callisto Protocol returned with the same trailer as during State of Play. It's still scheduled for December 2, 2022 on PC and consoles. We still saw a bit of gameplay and, as expected, it looks very badly like Dead Space.

Modern Warfare 2 has finally shown itself with proper gameplay, after its announcement a few days ago. It's quite nice, with an assault sequence in the pouring rain and it's out for October 28 on consoles and PC .
Flashback , a cult adventure game license, returns under the leadership of Microids with Flashback 2, a sequel that came out of nowhere and should arrive at the end of 2022 .
Doom Eternal has been emulated, Witchfire is the irrefutable proof. There is worse for inspiration, but we hope that the game will rely on something other than its original universe to stand out when it is released in early access .
A new horror game in a sci-fi universe called Fort Solis has been unveiled with a mysterious trailer. No release date has yet been announced .
With a visually stunning trailer, Routine hasn't told us much about what it will offer. In any case, the atmosphere is there and it will be released on Xbox and PC .
After a short aside from The Rock who came to advertise and talk about his character in Fortnite, a first expansion has been announced for People Can Fly's very dispensable Outriders. Released June 30 .
A little aside from Nintendo, with a trailer reviewing all the major releases of the next two months .
New trailer for the free to play release of Fall Guys, with the first season scheduled for June 21 .
Frost Giant catapulted its next RTS into Unreal Engine 5 with a cinematic trailer pitting a soldier in exo-armor against a horde of demons. Stormgate will offer a beta for 2023 .
New indie announcement with a very zen title that will take you through a submerged world. Highwater will be released somewhere in 2022 .
One of the worst prank games of all time will return to Goat Simulator 3 , much to the delight of streamers. Coming out this fall .
The daddies of Xcom reveal a little more about Marvel Midnight Suns , a tactical game that will obviously feature comic book heroes. Released October 7 .
The long-awaited Cuphead DLC will finally be released on consoles and PC on June 30th .
The very angry 2.5d beat them up Midnight Fight Express will be released on August 23 on all media in the universe.
The next game from Hoyoverse , studio of Genshin Impact, is unveiled with a new trailer with an animated aesthetic that is action-packed and devilishly inspiring. Honkai Star Rail does not yet have a release date .
Announced a few weeks ago, Zenless Zone Zero was unveiled with a first gameplay trailer. Like the game just before, it's beautiful, it moves well, but we don't know when it comes out .
TMNT Shredder's Revenge brings back fond memories with a video featuring Casey Jones, the man in the hockey mask and friend of the Turtles. The game will offer a 6-player mode, local or online, for good turtle soup on the screen. Released June 16, 2022 .

One Piece Odyssey promises us new encounters and new fights in One Piece Odyssey, an RPG scheduled for release in 2022.

Another role-playing game from a Japanese license, Souls Hackers 2 just gave us a very small glimpse of its English voices. Release scheduled for August 26 on Switch and PC .
Released September 15 for Metal Hellsinger , Funcom's fast-paced FPS. It still looks just as good and a demo is available for download on all media.
Nightingale , the indie first-person crafting and survival game, has been introduced with a new gameplay trailer that tells us a little more about what's in store for players in the world. No release date has been revealed .
Saints Row will come to show off on consoles and PC, with a reboot of the license announced for August 23rd . In the meantime, players can already download the avatar creator.
Warhammer 40k Darktide , the Vermintide in the future, has flexed its muscles with a trailer featuring plenty of examples of gameplay situations you'll come across in the game. Released September 13 on Xbox and PC .
Bloober Team returns to its first love with a walking sim that flanks the petoches well, Layers of Fear 3. Released in early 2023.
Gotham Knights begins its series of dedicated hero presentations, starting with a focus on Nighwing and its abilities. Release scheduled for October 25 .
Neil Druckmann took to the stage to give updates on The Last of Us licensing. In addition to the games, the series has also been mentioned: no release date revealed, but it should be soon.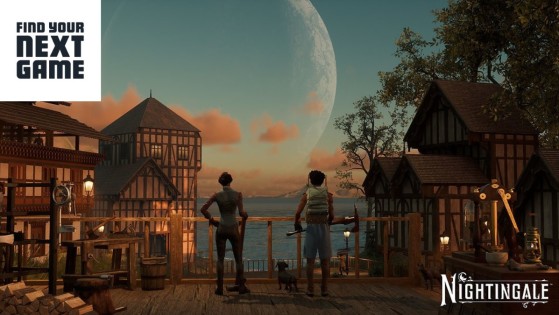 fyng
A survival, adventure, crafting and even card game, Nightingale is a perfect mix of quirks that should probably please you. Gameplay was shown at Summer Game Fest 2022.