Emeriss is a World Boss in World of Warcraft Classic. You can fight this boss at any level, but it's a good idea to wait until Level 60 before taking him on. Emeriss can be found in several different zones, including Duskwood, The Hinterlands, Feralas, and Ashenvale. Read more about his location below.

A Brief History Of
Emeriss is a member of the Dragons of Nightmare, alongside Lethon, Ysondre, and Taerar. These dragons form part of a difficult raid, with certain dragons being considered harder than others. Emeriss is seen as the second hardest boss.
Like the rest of the dragons, Emeriss was corrupted by the Emerald Dream, which forced the four dragons to invade Azeroth cause irreparable havoc. It's time their long rampage was brought to an end.
Emeriss' Location
Emeriss and the other Emerald Dragons will randomly appear in front of portals in the following zones: Duskwood, The Hinterlands, Feralas, and Ashenvale.
Here are the zones where you can encounter Emeriss:
Twilight's Grove in Duskwood
Dream Bough in Feralas
Bough Shadow in Ashenvale
Seradane in The Hinterlands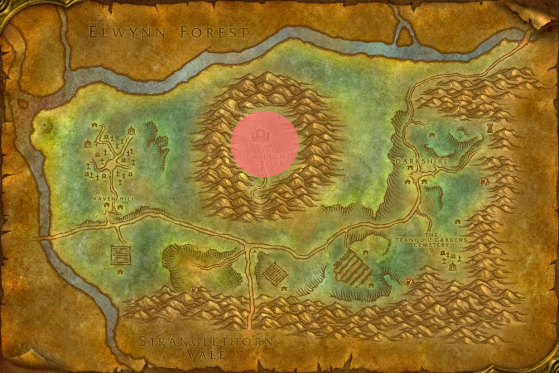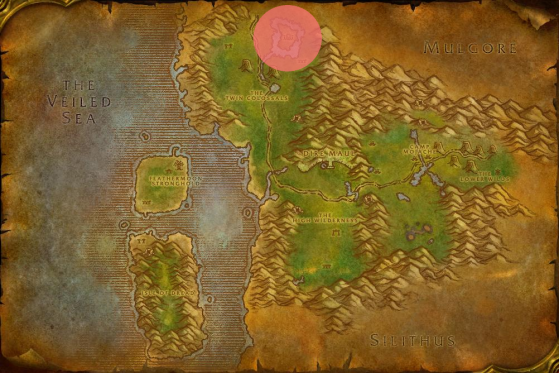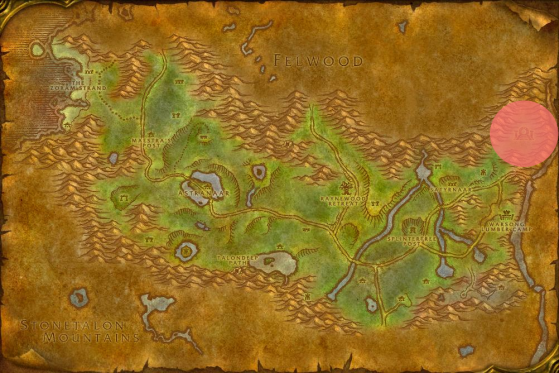 Strategy

Emeriss
Spells: Seeping Fog, Noxious Breath, Tail Sweep, Summon Player, Mark of Nature, Aura of Nature, Volatile Infection, Summon Putrid Mushroom
Race: Dragonkin
Recommended Formation
Main tank in front of

Emeriss

Melee DPS to the side of

Emeriss

Ranged DPS & Healers at a distance to

Emeriss
It is vital that your players do not position themselves behind Emeriss, especially your Melee DPS, who will take heavy damage from the boss's Tail Sweep. They should instead attack the hind legs, without ever positioning themselves behind the boss.
Your Healers and Ranged DPS should keep themselves at max spell range to avoid being hit by Seeping Fog and Noxious Breath. Healers must pay close attention to the tanks, due to both Noxious Breath and Volatile Infection.
If the DPS lack healing, they should disengage from the boss and bandage themselves or drink a potion, as this will make your healers' job a whole lot easier.
Don't forget to drink plenty of Greater Nature Protection Potions to resist Emeriss' spells.
Loot
Notable Gear














We hope your dragon hunt proves fruitful!