After months of clues and leaks, it seems that our initial guess was actually correct: Yone is about to join League of Legends — or at least the last trailer produced by Riot Games certainly suggests it.
Admittedly, Lillia is already joining the Rift alongside Patch 10.15, but Riot promised us two champions this summer — and what a better way to celebrate the second week of the Spirit Blossom event than to release a champion we were all waiting for?
There's a slight issue though: Yone is dead, killed by the blade of his very own brother, Yasuo. However, as proven with Senna, Riot Games have a countless number of tricks in their sleeves when they really want to reintroduce a character that's supposedly gone — and they found a way to make the rebirth of Yone fit with the lore of Runeterra.
Just looking at the trailer above will help you grasp the general idea: Yone is apparently entering the Rift as a Darkin.
What's a Darkin?
"The darkin are thrice-cursed — once by the ancient enemy they faced, again by the fall of their glorious empire, and finally by the betrayal that has damned them for all eternity." says the League Universe website.
When the rebels of Icathia unleashed the Void in battle, the legendary Ascended led the defenses of Shurima. Thanks to their weapons and their magic, they won the victories but those who survived were never the same again.
Centuries later, after the fall of Shurima falls. The Ascended survivors succumb to their old ambitions, learned forbidden magic, and set out to lead the world. As an answer to their insanity, the mortal populace named them Darkin — or, translated in the old tongue, the Fallen.
They took the world by storm but ultimately an up against the mages of Runeterra who imprisoned them. They were able to fuse their essences with their very own weapons. As their leaders were sealed, the hordes of Darkins were unable to defend themselves and were exterminated.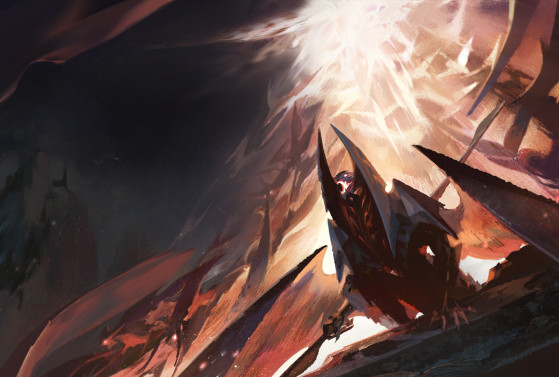 Is Yone really a Darkin?
According to the lore of League, only three Darkins from the Darkin War were woke up over the centuries: Aatrox, Kayn, and Varus. Each of them has a symbiotic relationship with their weapon that's imprisoning a Darkin warrior.
In "The Path", Yone seems be making his way in some kind of afterlife, guided by what seems to be a fox spirit that could embody Ahri. Diving into his own darkness and memories, Yone is ultimately facing his own death.
"Bound by honor, they circled each other. When their swords finally met, Yone was no match and, with a single flash of steel, Yasuo cut his brother down,' says The League Universe website.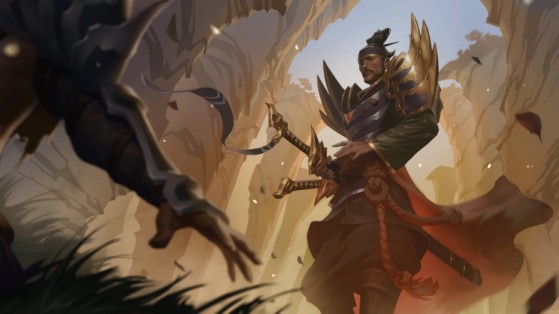 Filled with anger and rage, Yone somehow makes a demon appear and start a fight with him. However, during their duel, the two characters seem to gradually synchronize to finally merge. How was Yone really brought back from death? This question remains a small mystery to which Riot will certainly answer soon.
In any case, it seems that we witnessed the birth of a new Darkin.
Although Yone isn't named in the video, it nevertheless comes as a confirmation of all the leaks that spread on Reddit and Twitter over the past weeks. Riot Games hasn't yet communicated yet about the subject, but it's quite safe to assume that Yone will soon join the Rift alongside Patch 10.16...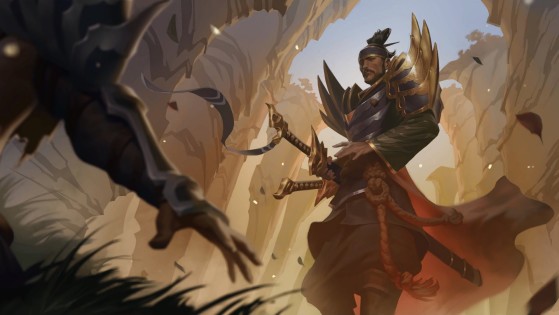 It's been a persistent rumor for some time, Yasuo's deceased brother, Yone, could be implemented in League of Legends. Recent leaks seem to confirm this arrival — and very soon.
Original content by "Cthulhu".