Debate surrounding netcode and lag has raged given the entirety of this year's Capcom Pro Tour has been played online. Not a day goes by on social media without the world's top players commenting on how difficult it is to play.
This came to a head last weekend after Punk lost to Alex Myers in the Top 16, with the 2019 CPT leader accusing Myers of deliberately manufacturing lag and generally being a tad abusive.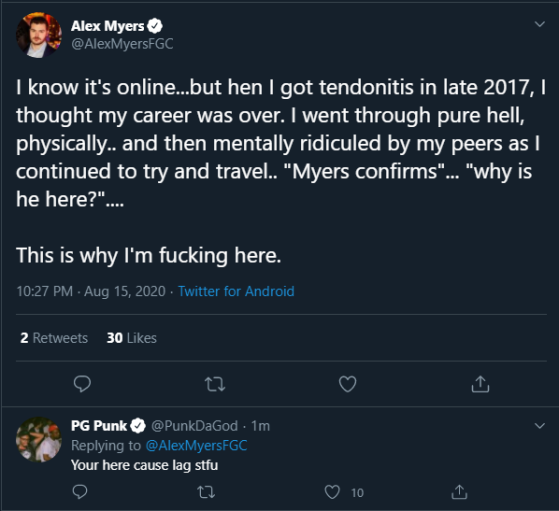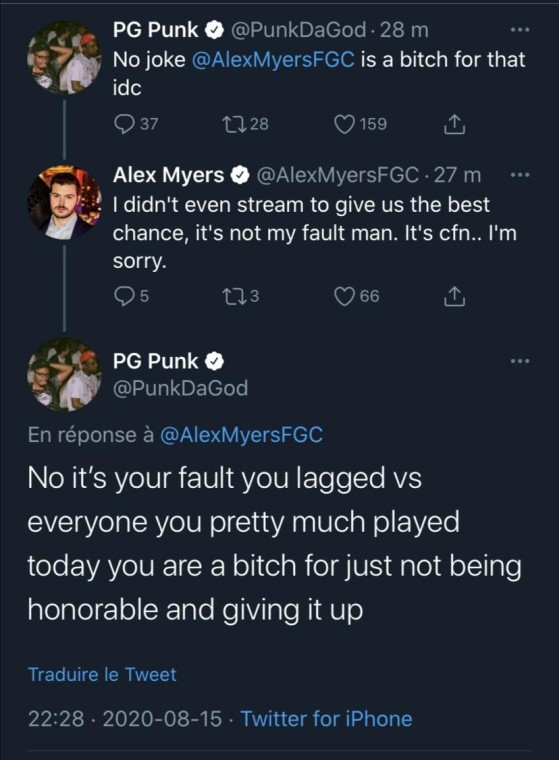 Punk, who was streaming his matches at the time, claimed Myers had lagged against several of his opponents as part of his tirade.
Although Punk later deleted his tweets and apologised to Myers and tournament organiser Alex Valle, Capcom have now decided to punish him should he enter NA West 2.
The full statement from Capcom is as follows:

On August 15th during the North America West 1 Qualifier, Alex Myers defeated Victor "Punk" Woodley. At the conclusion of the match, Punk engaged in unsportsmanlike conduct against tournament organizer Alex Valle on Discord and player Alex Myers on Twitter.

This was a clear violation of the CPT Code of Conduct. Under normal circumstances, such behavior would result in a suspension from multiple premiers. However, given the limited number of qualifying events this season, such a ban has excessive consequences.

Capcom has therefore ruled that, should he choose to participate, Punk will automatically start in the losers bracket in the North America West 2 Qualifier in November 2020.

We recognize that has been a frustrating year, but threats and insults amongst our top players cannot be tolerated. We hope that this ruling closes this issue and that all parties can move on from the incident.
While the punishment seems lenient at first, several members of the community have criticised the decision, stating that Capcom needs a better system in place. Myers appeared to have forgive and forgotten.
Reason Gaming's WireMan even suggested an alternate punishment...
Punk's organisation, Panda Global, released a statement saying they were taking no further punishment.
We understand that Punk broke the code of conduct of the CPT due to unsportsmanlike behavior, and that Capcom Fighters needed to punish him according to their rules.
However, as Punk showed accountability and growth from his apology, we will not be adding any further punishment.
For Punk, it just seems like he's ready to knuckle down and make a run of it.
The Capcom Pro Tour Online NA West 2 Qualifier runs November 21-22.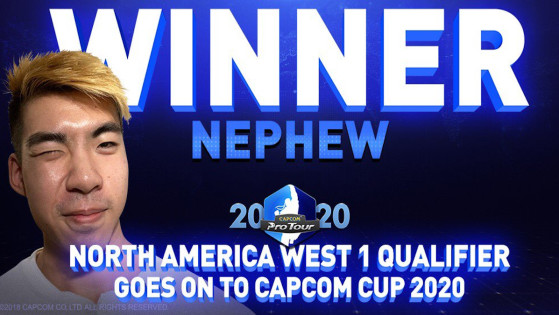 Alan "Nephew" Sun sealed his spot at Capcom Cup 2020 yesterday with a 3-2 Grand Final reset victory over Miky "Samurai" Chea in the CPT NA West 1 qualifier.
Header image: Alex Chavez / DreamHack