Featuring seventy-two players split between eighteen teams, the Fall Guys Friday Frenzy is sure to be good, wholesome fun.
Players taking part include CEO Gaming founder Alex Jebailey, with commentators Steve "Tasty Steve" Scott, Stephen "Sajam" Lyon, and James Chen also featuring.
The event brings together personalities from the likes of Tekken, Mortal Kombat, and DBFZ, but the competitor pool is not limited to just FGC people. There are speedrunners involved, streamers, and even a WWE Superstar in Zelina Vega.
The team lineups can be found below: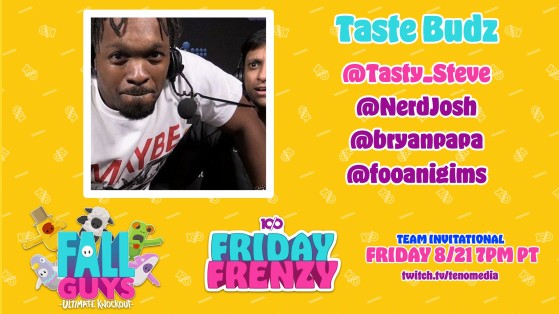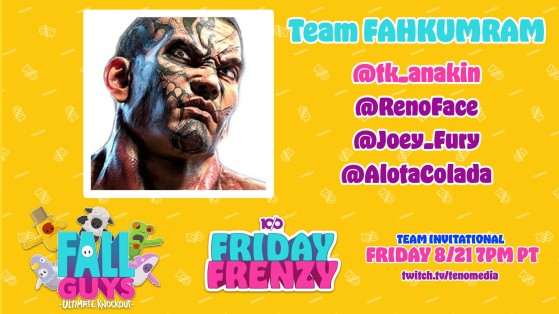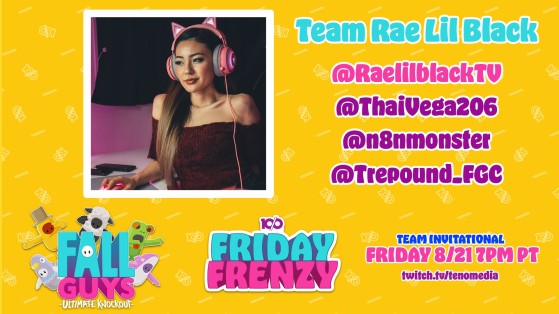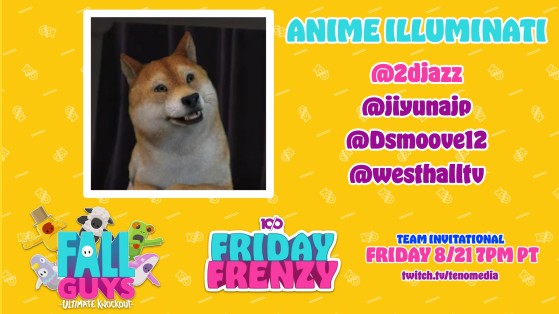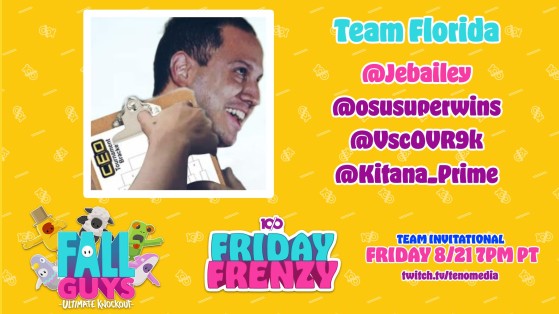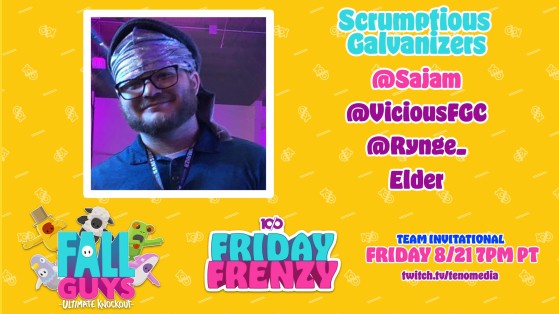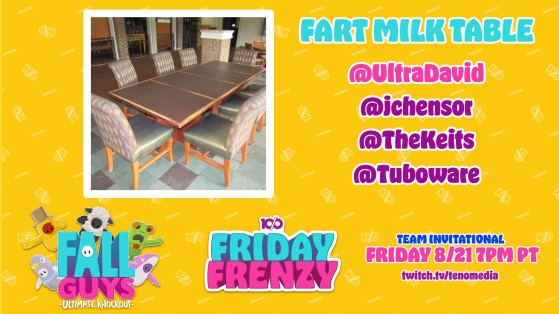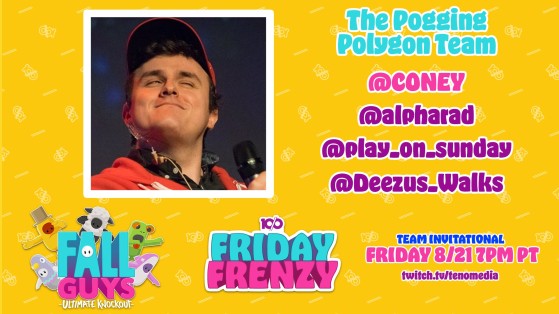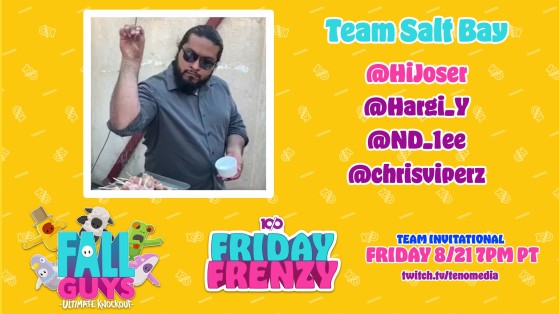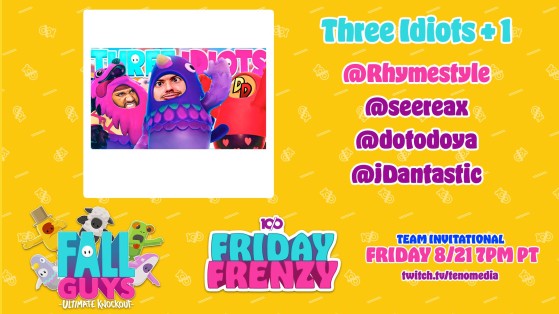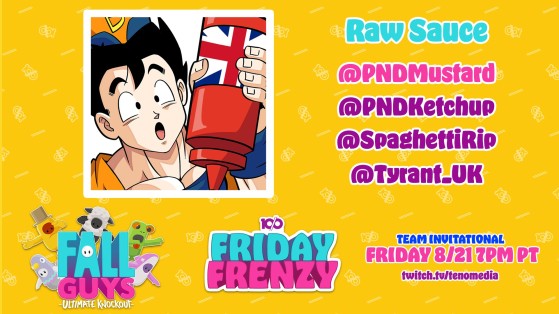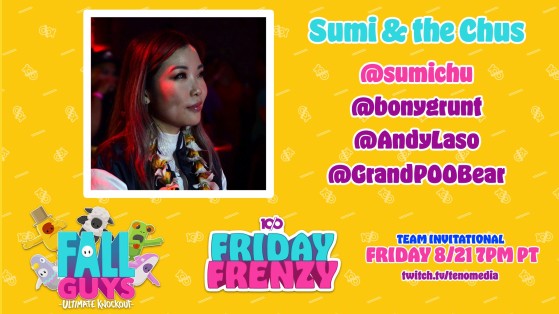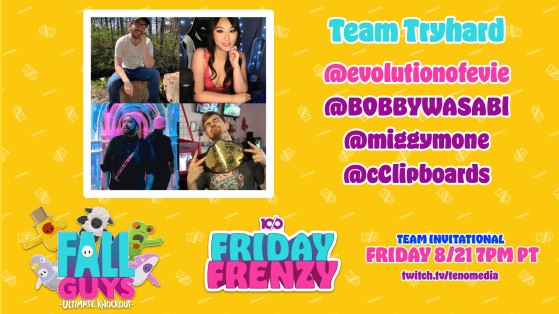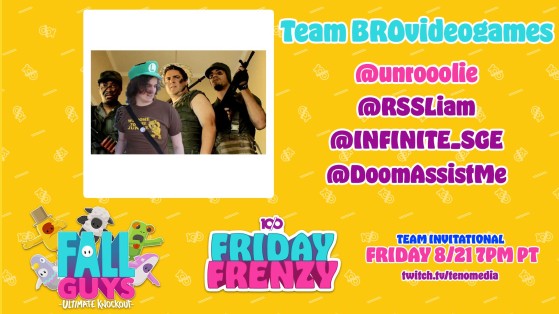 Assuming hosting and commentary duties will be Reepal "Rip" Parbhoo, Mark "MarkMan23" Julio, and Carter "Honzo Gonzo" Gray.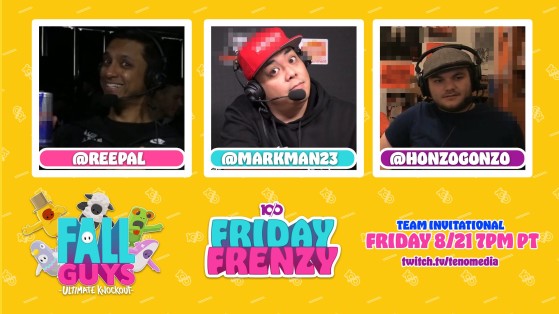 The action kicks off at 7PM PT on the official ten/o Twitch channel.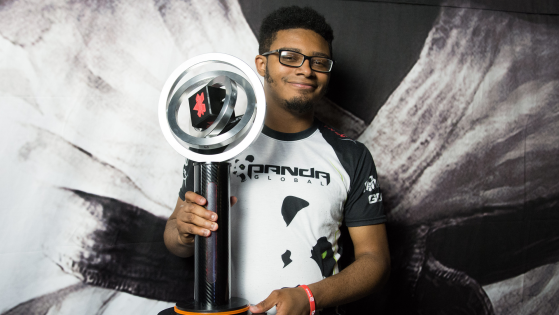 Following his outburst on social media after losing to Alex Myers in the NA West 1 Qualifier, VIctor "Punk" Woodley has been handed the punishment by Capcom.
Images courtesy ten/o.