General Information
Dates and Times:
Saturday September 26, 2020: stream starts at 12PM (PT) / 3PM (ET) / 8PM (BST),

Top 64 starts at 2PM (PT) / 5PM (ET) / 10 PM (BST),

Top 8 starts at 4.30PM (PT) / 7.30PM (ET) / 12.30AM (BST)
Location: Online, limited to USA, Mexico, Canada
Format: Double-elimination tournament, FT2 (BO3) except the Finals, which are played FT3 (BO5)
Prize Pool: $2000. The two highest placing players not already invited to the Slippi Champions League will be invited as the final two players in Division 2 of the League.
About the Slippi Champions League
Slippi is just about taking Super Smash Bros. Melee into another dimension.
Everything started when FIZZI#36, a software/computer engineer, created a Melee emulator that runs on PC, with integrated matchmaking, replays, and rollback netcode.
Tournament organizer Beyond the Smash has collaborated with FIZZI#36 to run a Melee championship during the pandemic. 16 invited players will compete across four weeks to identify the true champion of Melee.
There will two divisions, and each week 19 matches will be played. Each division will run a single-elimination bracket.
The top four in Division 1 will stay in the division, with the bottom four playing a relegation series.
The top four in Division 2 will advance to this Division 1 relegation series, while the bottom 4 will have to play relegation matches against the winners of open bracket qualifiers to stay in the league.
Invited players for Division 1: Mango (C9), Hungrybox (Team Liquid), Zain (Golden Guardians), Wizzrobe (Team Envy), iBDW (Panda Global), Plup (Panda Global), n0ne (UYU) and Axe (Tempo Storm).
The six known invites for Division 2 are: Ginger, Spark, Captain Faceroll, SFAT (Counter Logic Gaming), Albert (Tenacity Esports) and S2J (Beastcoast)
Tournament Bracket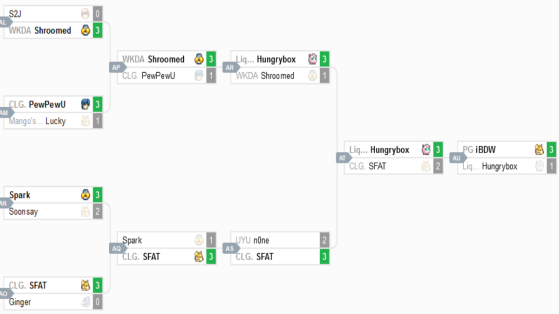 Full bracket here.
Notable Players
| Players | Team |
| --- | --- |
| iBDW | Panda Global |
| SFAT | Counter Logic Gaming |
| Spark | |
| S2J | Beastcoast |
| Lucky | |
| PewPewU | Counter Logic Gaming |
| Shroomed | Morituri Esports |
| Gahtzu | Revenge |
| Mango | Cloud 9 |
| Hungrybox | Team Liquid |
Streams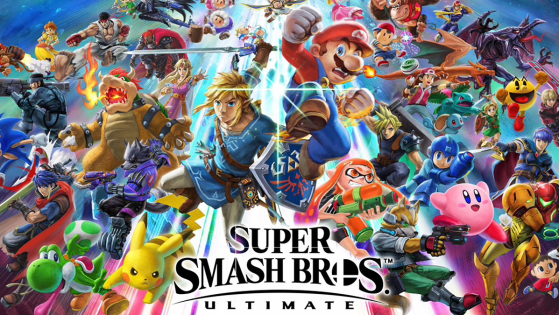 After a spectacular launch in December 2018, Super Smash Bros. Ultimate is now the third best-selling game in the Switch store.