Not surprisingly, Shotokan warriors keep on holding a very important place in players hearts. However, they were a bit less popular than in September, Ryu dropping from 14% usage to 10%, Ken from 8.5% to 7%, while Akuma growed in popularity, gaining 1% more than in the last month. The ranking of the top trio remains unchanged, but their pursuers are different. Cammy and Chun-Li have plummeted in usage, ending 10th and 11th most popular fighters respectively, while they were 5th and 4th in September. Kage, Guile and Zangief completed October 6 most popular character. The full ranking is available on Capcom website.
Although there has been no patch, these changes can be explained because Street Fighter V was free on PS4 during September, at least for those who bought PSN+ subscription. New players got to try out the game and naturally turned to the characters that evoked them the most memories. While time flees, some of them abandoned the game, and others tested more characters, to finally found THEIR fighter.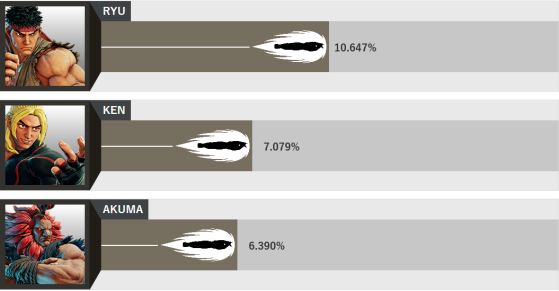 In terms of victory statistics, the ranking has also changed a little. Honda and Urien continue to share the first two places, but Ed had to give way to Mr. Bison, Balrog and Alex. Just like in September, popularity does not necessarily equate with effectiveness and the most popular characters have little success in matches, and four of them are among the 12 characters with the fewest wins (out of a total of 42 fighters in the game). Only Guile exceeds 50% victory. Rashid, Menat and Cammy form the back of the pack, and are struggling to terrorize online. You can find all the statistics, character by character here .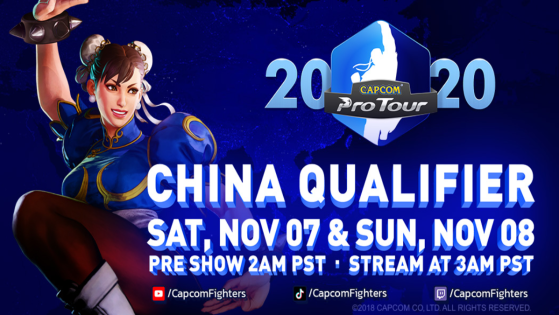 esports
Find here the program, informations, dates, times, players, schedules and result of the Europe West tournament, where the winner will earn his ticket to Capcom Cup.