It is once again the Jump magazine which reveals the next Dragon Ball Fighter Z fighter  : Super Baby 2. Although some images have been published, it will be necessary to wait until Sunday for his trailer to be released during the Japan National Championship finals on December 20. Super Baby 2 is one of the characters in Season Pass 3, along with Kefla, Goku Ultra Instinct, and Master Roshi. As the GT part is generally not appreciated by a huge part of the community, it is logical to imagine that this character must have been chosen for one of these specific skills, which could introduce a new mechanic in the game. In the anime story, Baby 2 transforms into a super saiyan oozaru (giant gorilla), and while this form shouldn't be playable for size reasons, it wouldn't be surprising to find it in a cutscene, or even a dramatic finish with Goku GT also under this shape.
In addition to the identity of the next warrior, the magazine reveals that over six million copies (physical and digital) of the game have been sold worldwide. To celebrate this, two new Hall characters will appear: Bardock SSJ and Gogeta SSJSS (more simply called Gogeta Blue). A new color palette will be added for Vegeta (but no mustache to refer to GT), again to commemorate the number of sales. The release date of these new features has not yet been communicated, but generally the characters are quickly available after the release of the trailer, sometimes even within an hour of its release. So it's likely that players can get their hands on the Tsuful before Christmas.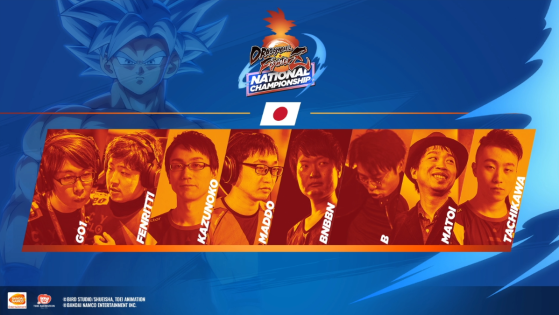 esports
Find the information, program, dates, times, streams, and results of the American Championship of Dragon Ball FighterZ, to determine who is the best player in the land of the Rising Sun.