For those who only follow fighting games from afar, it should be noted that King of Fighters, nicknamed KoF, is the fourth Japanese license that had the most impact on the media. It was Street Fighter's biggest rival before Tekken and Smash releases. It is a 2D fighting games series, where players must compose a three characters team to face their opponents. King of Fighters is a license that has had difficulty establishing itself in Europe and the US, but in South America or the Middle East, the series aura rivals Street Fighter's aura, if not surpasses it.
The publisher has been teasing this new game for some time and finally seeing the first images makes players happy. The trailer is very short and only reveals a few characters (some were already announced) giving no information on the future gameplay.
Of course, SNK's other current fighting game has not been forgotten. Samurai Shodown Season Pass 3 will contain 4 fighters. The first will be Cham Cham who is back in the license. In the previous opus, Cham Cham had the possibility of fighting from a distance with her boomerang, in addition to using her chimpanzee to perform certain techniques. The next fighter comes from an old SNK license : Last Blade. Hibiki Takane will join the fight after Cham Cham. As a skilled saber, she masters the Musō Shinden-ryū style. The other characters will be announced later.
Cham Cham will be available in March 2021. The release date for Hibiki and KoF XV has not yet been announced. Players wishing to discover KoF before the release of the new opus can possibly fall back on the Ultimate edition of KoF XIV , a PS4 exclusive. This edition contains all 8 DLC characters, bringing the total of warriors to 58 as well as 10 new costumes and original themes.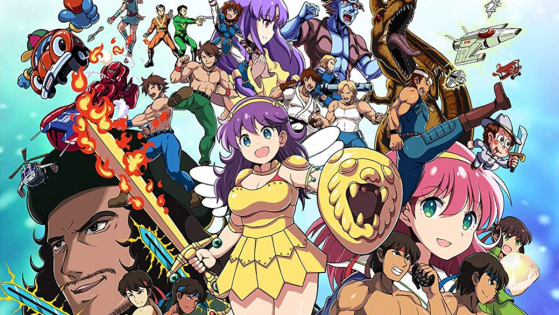 Known among other things for their King of Fighters license, SNK could be taken over the investment arm of the Saudia Arabian royal family after it acquired a 33.3% stake in the Japanese publisher.