The final competitive event for 202 has finally been announced, and fans of Luffy will be glad to hear that he is indeed making an appearance. In a recent press release, Capcom had announced that any player that had won a premier event would take part, and while Luffy was in fact on the list of invitees, it was not for winning an event. Instead, the Frenchman earned his place as a community selection thanks to a national campaign which even culminated with a tweet from the government. This engagement has not been forgotten by Capcom, and the EVO 2014 winner will be taking part in what may be his final tournament with R. Mika as his main, given that Rose – his main character in SF IV – will be added to the roster in 2021.
Luffy isn't the only player to be invited, with other pros receiving invitations mainly for geographic reasons. Given that distance between players (though the netcode isn't immune from criticism) has made matches between players from opposite corners of the globe impossible due to lag, the tournament has been replaced by a collection of showmatches between players from the same region. Four new players has also been added to the event: Somniac, an Australian player who will take on the local champion, Rumours; VXBoa, a Chinese player who will face off against his countryman, Jiewa; the American CJ Truth, who goes up against Dr. Mandrake; and finally Big Bird will represent the UAE agaisnt his teammate, AngryBird.
When it comes to the date, nothing has changed. The event will still take place on the 20-21st February 2021, but not in a tournament format. These will be exhibitions matches, and we're still waiting for more details about them. Typically, a match at Capcom cup will either be a BO3 or a BO5, but given the limited number of matches, it wouldn't be surprising to see Capcom make the move to FT5s in order to keep the event moving nicely. Even though that seems like the logical move to make, there is a chance that Capcom avoids doing so as, if lag is real issue, a FT5 would be as awful for the spectators to watch as for the players to play. The order of play is still yet to be confirmed, but it make sense to assume that it won't be too dissimilar to the order of the brackets. The event officially starts at 04:00 PST, so it makes sense to assume that matches between US players will be among the last to take place so that fans in North America have enough time to wake up.
For the moment we're still waiting on an announcement on the finals of the Street Fighter League, but it seems likely that each region (US and Japan) will hold their finals locally. Similarly, we still don't know who will be the Street Fighter World Champion moving forward into the new year. Will iDom keep his title based on the fact that he hasn't has a chance to defend it? Or will it become vacant for the new season? This rather rudimentary question makes sense when you pair it with rumours of Street Fighter VI. With the pandemic still very much underway, it's not improbable to suggest that we might have seen our last World Champion for Street Fighter V.
Fortunately, we can wrap things up on a positive note. Since the finals are still taking place on the same date, there's a good chance that Capcom still intend to stick to the calendar they announced during Tokyo Game Show. That should mean that a major patch will be released following the conclusion of the showmatches, adding Dan to the game and giving players plenty to get their hands on while they wait for the return of offline tournaments.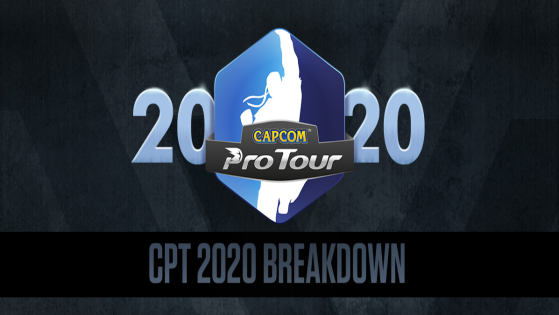 The Fighting Game World Finals don't play out like a classic double-elimination tournament, but begin with a group stage where only the best advance in the event. Capcom 2020 groups on Street Fighter V have been announced.