The Future Games Show wrapped up E3 2021 Sunday, with more premieres and teasers.
Here's a summary of the best of the reveals, while not being an exhaustive list.
All of the titles featured can be found on the Future Games Show Steam page here.
Instinction
Instinction is shooter in which you must explore a world overrun by dinosaurs. While you once came to protect them, now you must survive them.
Coming 2022.
Grow: Song of the Evertree
Originally shown during the Summer Game Fest show, we got a look at the same trailer for Glow: Song of the Evertree from Prideful Sloth and 505 Games.
Jurassic World Evolution 2
Next up was a gameplay presentation for Jurassic World Evolution 2.
Nine Free Demos
Nine games were shown next, with demos available via the Virtual Show Floor on Steam. These titles include:
Tale of Paper

Get Packed

Riftbreaker

Gamedec

Gatewalkers

TriFox

Timberborn

Beacon Pines

Backbone
Esports Boxing Club
An impressive-looking new boxing title featuring full organization licences and real fighters, Esports Boxing Club is coming to PC, PS5, PS4, Xbox Series X/S and Xbox One.
Hell Let Loose
The 'hardcore' World War II-based shooter Hell Let Loose got a new developer presentation.
Red Solstice 2: Survivors
A survival strategy game, Red Solstice 2: Survivors has players explore a planet through tactical missions.
Lake
Set in 1980s Providence Oaks, Meredith seeks to escape city life by delivering mail in her hometown. Lake is one of my personal most-anticipated titles, for sure.
Coming first to Xbox Series X/S and PC in Fall 2021.
Eldest Souls
An epic story traiiler for Eldest Souls revealed the plot to be human revolt against a malevolant deity.
Coming to PC and all current consoles on July 29, 2021.
Enlisted
A World War 2 shooter, Enlisted features a squad-based mode in which you lead a team of AI soldiers. It aums for the middle ground between hardcore and arcade shooters.
Severed Steel
Another shooter, Severed Steel has a weird VR-style aesthetic and probably defies many laws of physics in the name of arcade fun.
Coming soon to PC, Xbox and PlayStation.
Future Hits Montage
Next was a montage of indie titles coming in the future.
Dice Legacy - Summer 2021 for Switch & PC
Gestalt: Steam & Cinder - Autumn 2021 for PC and Switch
Iron Corbo: Kung Fu Janitor - 2022 for Xbox & PC
Definitely Not Fried Chicken - TBC for Steam
Ranch Sim - Out now for PC
Schim - TBC for PC
Silt - Early 2022 for PC, PlayStation, Xbox, Switch
Dome-King Cabbage - TBC for PC
Sonic Colors Ultimate
Next up was a first-look at Tropical Resort, an Act 2 level from the upcoming Sonic Colors Ultimate.
Coming September 7, 2021.
Starmancer
Coming to early access on August 5, 2021, Starmancer is a space-based strategy game.
KeyWe
Jeff and Debra are kiwis who work in a post office in KeyWe, and must work with words to get things done. Think Overcooked, here.
Arriving August 31 for PC and all major consoles.
Deathrun TV
Deathrun TV is basically Smash TV for the 21st Century. Lots of guns, lots of blood, coming in episodic form.
Coming to all current consoles, with the 'pilot episode' available now via the Future Games Show Steam page (link at top of page).
Chernobylite
A shooter with a lot of customisation and companion options, Chernobylite is coming to PC on July 28, with Xbox and PlayStation versions also to come.
Team 17
Next up, Team 17 showed off some of their upcoming titles, including:
Hell Let Loose - Coming July 27 to Steam
Super Magbot - Coming June 22 to Switch and Steam
Hokko Life - out now on Steam Early Access
Honey, I Joined A Cult - Coming September 2021 to Steam Early Access
King of Seas - Out now on Steam, Switch, PS4 and Xbox One
Greak: Memories of Azur - Coming August 17 to Steam, Switch, PS5 and Xbox Series X/S
Sheltered 2 - Coming Summer 2021 to Steam
Overcooked: All You Can Eat - Out now on all current consoles and Steam
Harold Halibut
In Harold Halibut, you're on a city-sized spaceshift stuck under the sea. With a gorgeous stop-motion animated style, your job is to find a way to leave the planet to find a new home.
Everything in the game has been built physically, then scanned into the game. Wow.
Coming 'soonish' on PC, PlayStation and Xbox.
Happy Game
From Amanita Design, Happy Game has a striking artistic direction.
Coming Fall 2021 to PC, Mac and Switch
Minute of Islands
Minute of Island is a wonderful-looking hand-drawn platformer.
Out now for PC, Mac, PS4 and Xbox. Coming to Switch soon.
Dying Light 2
Next we got a little more about Dying Light 2 through a developer Q&A, following on from its appearance in the PC Gaming Show.
Coming December 7, 2021 to PC, PS5, PS4, Xbox Series X/S.
OlliOlli World
A new title in the popular skateboarding platform series, OlliOlli World looks fantastic. With new tricks to pull such as grabs, this promises to hook fans all over again. It will also be accessible to new players, with failure part of the fun.
Coming Winter 2021 to PS4, PS5, Xbox One, Xbox Series X/S, Nintendo Swifch and PC.
Tails of Iron
Tails of Iron is set in a medieval kingdom of rats and has you go to war against an army of invading toads.
Coming to PS5, PS4, Xbox Series X/S, Xbox One, Nintendo Switch and PC.
XSEED
We also got a presentation from XSEED, featuring the following:
AKIBA'S TRIP: Hellbound & Debriefed
Shadowverse: Champions Battle
Story of Seasons: Friends of Mineral Town
Rune Factory 4 Special
Rune Factory 5
Batora: Lost Haven
A combination of hack-slash and twin-stick shooter, Batora: Lost Haven certainly looks intriguing.
Two Point Campus
The madcap management sim returns with an all-new setting. The developers of Two Point Campus sat down to give us a little insight to the thinking behind the game.
Project Ferocious
Project Ferocious, a working title, is a game in very early development. The trailer didn't give much away, but the world looks beautiful -- if a little bleak. There's dinosaurs in it, too, and a bunch of soldiers who fight themselves.
Seems like a PvPvE, where the dinos are a hazard in between your human wars.
Project Ferocious is coming to PC, PlayStation and Xbox, aiming for 2023.
Warcry Challenges
"If Doomguy met Super Meat Boy" is how Warcry Challenges, an FPS was introduced.
Conway: Disappearance at Dahlia View
Set in 1950s England, Conway: Disappearance at Dahlia View is a detective thriller in which you play the role of Robert Conway investigating an abduction. It certainly has our interest piqued.
Coming to PC and all current consoles in Autumn 2021.
Immortality
From Sam Barlow, the director of the fantastic Her Story Telling Lies Immortality is a game in which actress Marissa Marcel has gone missing. Nothing else was shown, just the teaser, but knowing whom this game comes from, we're excited.
Coming 2022.
And that wraps up the Future Games Show for 2021. Check out our other summaries of E3 below.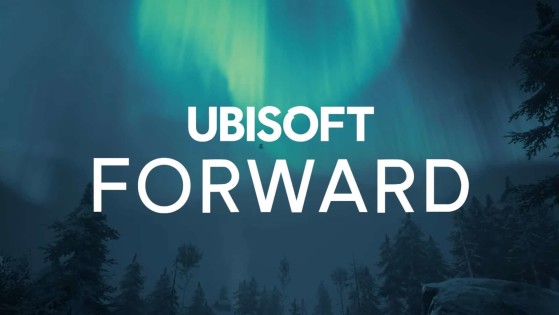 e3
From Tom Clancy to those pesky Rabbids, Ubisoft showed off a lot of content. Here's what was on offer.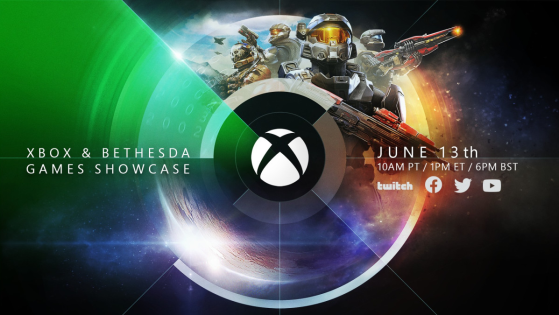 e3
Next up in terms of major publishers, Microsoft Xbox and Bethesda showed off what they had to offer in their own E3 2021 Games Showcase. Here's everything they revealed.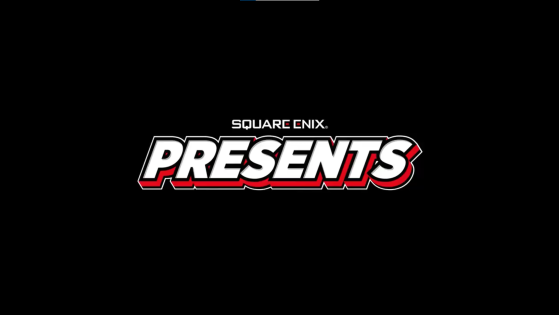 e3
The conferences are coming thick and fast on E3 2021 Sunday. This time it's Square Enix who showed off a raft of new games and content. Here's what they revealed.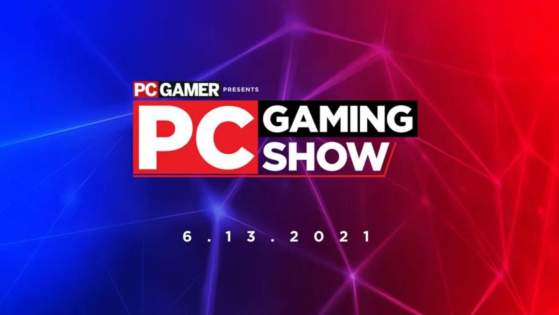 e3
E3 2021: The major announcements from the PC Gaming Show
The PC Gaming Show at E3 2021 promises a ton of reveals and announcements. Here's a summary of the biggest.