The Nintendo Direct at E3 2021 was primarily focused on upcoming titles in 2021 for Nintendo Switch and beyond.
From Smash to Mario, Animal Crossing to Zelda, here's everything revealed.
Super Smash Bros. Ultimate
First up, Nintendo showed off the introduction of Kazuya Mishima, iconic character from Tekken, as the next to be added to the Super Smash Bros. Ultimate roster.
He dropped Kirby off a cliff, how dare he!
Masuhiro Sakurai then spoke about his introduction, with details coming in a stream on June 28. A gameplay featurette closed out the reveal.
Life is Strange Remastered Collection / Life is Strange: True Colors
A trailer for the Switch launches of the Life is Strange series was next.
True Colors will come on September 10, with the Remastered Collection (LiS and LiS: Before the Storm) comes later this year.
Guardians of the Galaxy
Square Enix' upcoming comic-book adaptation got a trailer.
It will be a cloud-based version of the game, with no physical Switch version planned. 
Worms Rumble
Worms Rumble, the latest in the manic battle series, comes to Switch on June 23.
Astria Ascending
The turn-based JRPG Astria Ascending comes to Switch on September 30.
Two Point Campus
Madcap management sim Two Point Campus comes to Nintendo Switch in 2022.
Super Monkey Ball: Banana Mania
A new generation of simian mayhem, Super Monkey Ball: Banana Mania is a remaster of the original three titles in the series and s coming to Nintendo Switch on October 5, 2021.
Mario Party Superstars
We got a reveal trailer for Mario Party Superstars next, featuring five boards from the Nintendo 64 era -- including Peach's Cake.
There'll be 100 minigames, all game modes have online play, and players can save their progress mid-game.
Coming October 29, 2021.
Metroid Dread
A new entry in the franchise, Metroid Dread, i.e. Metroid 5, is a return to the classic 2D side-scrolling platormer action of yesteryear. The title represents the gameplay mechanic in which Samus is constantly pursued throgh levels.
Amiibo figures for Samus and her foe will also be released.
Coming October 8, 2021.
Montage
Next up was a montage of titles coming to Switch, including the next Just Dance from Ubisoft, Cruis'n Blast coming this Fall, and Dragon Ball Z Kakarot + Power of Awakens Set - the game and the existing DLC - coming September 24.
Mario Golf: Super Rush
We got a trailer next for Mario Golf: Super Rush detailing the various game modes:
Standard Golf - classic strokeplay
Speed Golf - manic battle-royale style golf where first to the pin wins
Battle Golf - a sort of capture the flag mode
Golf Adventure - a story featuring your Mii, similar to previous Mario Golf Games
Free updates are planned for future release, including new characters and courses.
Coming June 25.
Monster Hunter Stories 2: Wings of Ruin
Building on what we've already seen from Capcom, the Switch-exclusive Monster Hunter Stories 2: Wings of Ruin is a story-based entry with co-op play.
Coming July 9, with a free demo on June 25 with saves carrying over to the full game.
Wario Ware: Get it Together
Wario Ware: Get it Together was announced next, in which you control Wario and other characters with jetpacks in a host of weird microgames.Two players can play co-op, too.
Coming September 10.
Shin Megami Tensei V
Hotly anticipated by fans, Shin Megami Tensei V got a big reveal trailer.
Similar to the Persona games that span off from it, SMT V is an RPG in which you play Japanese schoolchildren who get rather familiar with demons.
Available November 10, 2021 exclusively for Switch.
Montage
Another montage of titles and expansions coming to Switch.
Danganronpa Decadence: four titles in the series in one package, coming later this year.
Fatal Frame: Maiden of Black Water - coming this year
DOOM Eternat: The Ancient Gods Part 1 - DLC expansion, coming later today
Tony Hawk's Pro Skater 1&2 - coming June 25
Strange Brigade - A Resi-style shooter with up to four player co-op, coming later today
Mario & Rabbids: Sparks of Hope
A new trailer for Mario & Rabbids: Sparks of Hope was shown.
Coming 2022.
Advance Wars 1&2 Re-Boot Camp
A surprise reveal next, one that has me hyped for sure!
Fully rebuilt from the ground up, Advance Wars 1&2 Re-Boot Camp is a remake of the first two GBA classics - some of that platform's all-time greats. It has the model-like look of the Link's Awakening remake, while still remaining very faithful to the original.
Coming December 3, 2021.
Hyrule Warriors: Age of Calamity DLC - Pulse of the Ancients & Guardian of Remembrance
New DLC for the musou title set in the Breath of the Wild universe, Hyrule Warriors: Age of Calamity got reveals for its content roadmap.
Wave 1 - Pulse of the Ancients - June 18, 2021
Wave 2 - Guardian of Remembrance - November 2021
Skyward Sword HD
We also got a trailer for the Legend of Zelda: Skyward Sword HD remaster.
Available July 16
Legend of Zelda Game & Watch
Following the Super Mario Bros. release, this new Game & Watch mini console contains versions of The Legend of Zelda and Zelda II: The Adventure of Link, and the GameBoy version of The Legend of Zelda: Links Awakening to celebrate the 35th Anniversary of the franchise.
It also comes with a special version of Vermin featuring Link as main character, a playtime clock based on the original game, and a timer based on Zelda II.
Available November 12.
The Legend of Zelda: Breath of the Wild 2
Finally, footage of The Legend of Zelda: Breath of the Wild 2 was shown.
Quite dark in its themes, it shows Link freefalling towards an island. He has new abilities and powers, and as always the world looks sumptuous.
Watch for yourself and let the hype build!
Coming 2022.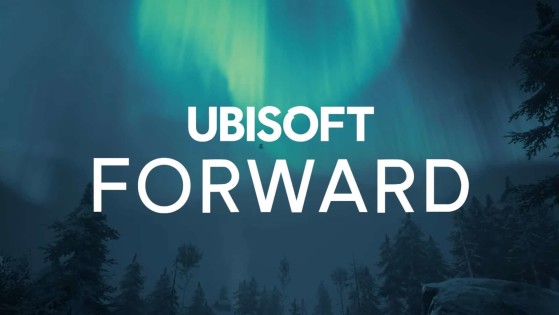 e3
From Tom Clancy to those pesky Rabbids, Ubisoft showed off a lot of content. Here's what was on offer.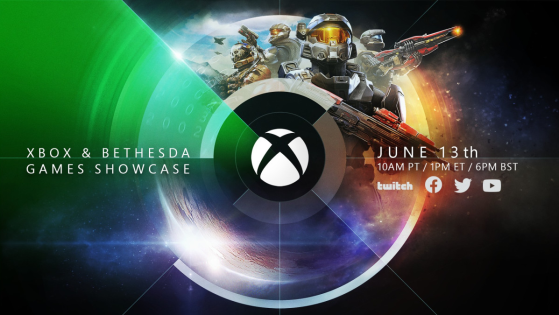 e3
Next up in terms of major publishers, Microsoft Xbox and Bethesda showed off what they had to offer in their own E3 2021 Games Showcase. Here's everything they revealed.