A brilliant yet eccentric yordle scientist, Professor Cecil B. Heimerdinger is one of the most innovative and esteemed inventors Piltover has ever known. Relentless in his work to the point of neurotic obsession, he thrives on answering the universe's most impenetrable questions. He is one of the champions from Piltover in Legends of Runeterra.

Characteristics
Name: Heimerdinger
Region: Piltover & Zaun
Related Champions: Jinx, Teemo, Ezreal
Mana cost: 5
Levels
Each Legends of Runeterra champion is available in two different forms. While your deck only contains the level 1 version of a champion, you'll need to fill a condition to evolve it into its level 2 form. By doing so, your champion will have its stats buffed and will receive a new effect.
Level-up condition: Frostbite 5+ enemies.
Level-up effect: Create a Crystal Arrow next round.

Level 1
• Power: 1
• Endurance: 3
• Text: When you cast a spell, create a Fleeting Turret in hand.

Level 2
• Power: 2
• Health Points: 4
• Text: When you cast a spell, create a Fleeting Upgraded Turret in hand.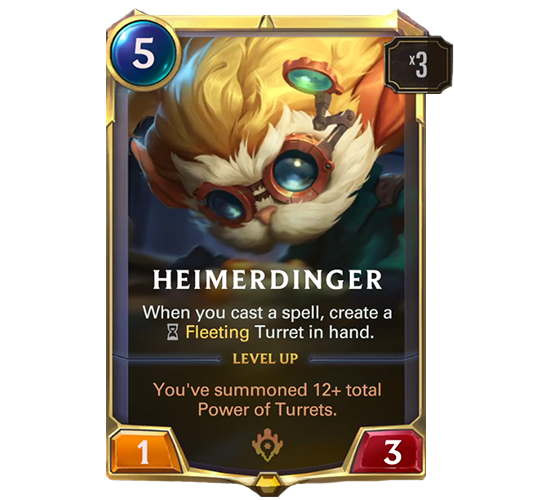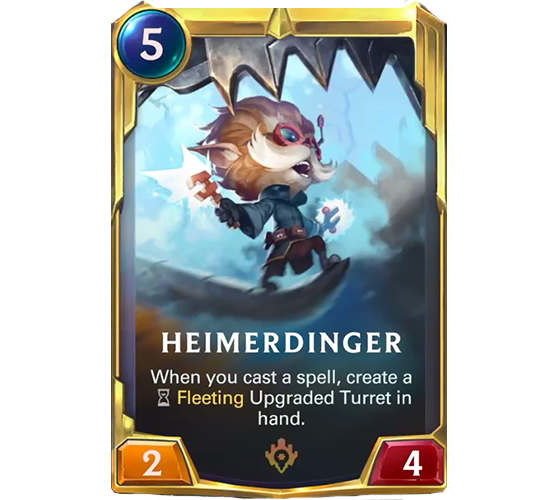 Signature cards
Signature cards are part of the core mechanics of all Legends of Runeterra champions. Here, Heimerdinger's Progress Day! will replace any Heimerdinger that you draw if you already have this champion on your board.

Crystal Arrow
• Spell: Slow
• Mana cost: 2
• Effect: Frostbite an enemy, then Frostbite enemies with 3 or less Health. Draw 1.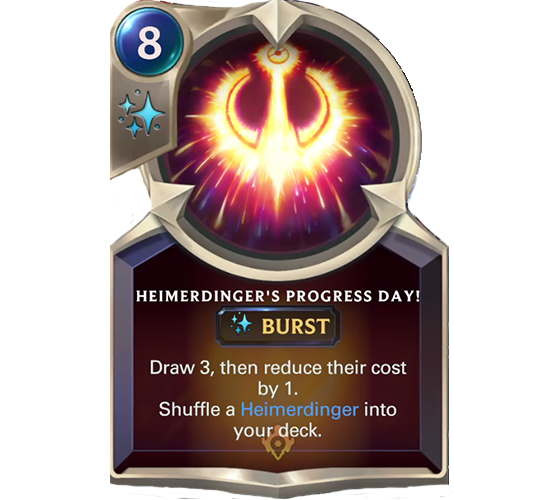 The important guides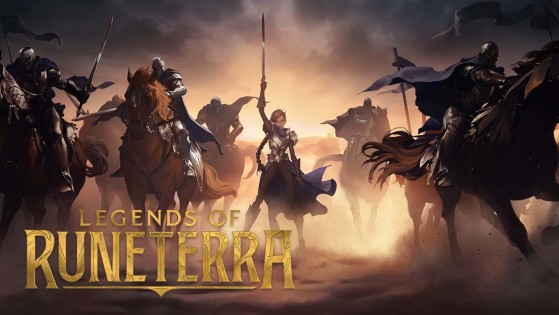 Everything you need to know about Legends of Runeterra, Riot Games' brand new collectible card game!