Last update
• The second preview wave starts on November 14, 8:00 AM PDT.
• Twitch Drops are back to get your beta keys. If you had access to the first beta, you'll have access to this one.
• Riot Games is offering one Expedition token and 8000 shards.
As we have been telling you for a few weeks now, the second preview patch of Legends of Runeterra — Riot Games' new CCG — starts this November 14th. This patch will not only be an opportunity to get your hands on what we had already seen during the first (October 16-21), but it will also be there to introduce the Draft mode to players.
For those who are not familiar with card games in general, a Draft mode will allow you to build a deck based on random card bundles generated by the game. The format changes somewhat depending on the game, but the essence of the mode remains the same: challenge opponents with the help of a deck that you will have build with what you have been offered.
Here, it is clear that the bundles of cards will be composed (at the very beginning of the Draft) of a hero + cards of his region, while = the rest will be composed of cards of the regions chosen so far. There should be 15 iterations of 2-3 cards to choose from, in order to have a deck that is full of synergies. Once you have done this, all you have to do is face off against your opponents and win well-deserved rewards.
Balance Changes
This Draft mode is not the only one to appear during this preview patch: in their tweet, the developers announced that a video will be available on Tuesday, as well as a brand new patch note on Wednesday. Spoiler Alert: 40 cards have been modified in the last month... Only a few more days to wait before discovering which ones!
See you Thursday to discover this brand new Draft mode!
Important Guides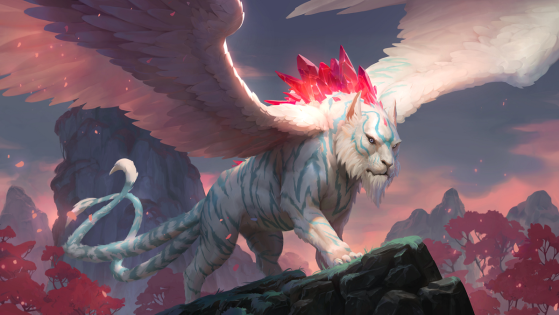 Riot Games' new collectible card game, Legends of Runeterra, was announced during League of Legends tenth anniversary live stream. Wondering how to download and install the game? Well, everything you need to know is in this dedicated article.