Much was made of the biggest piece of transfer news the League of Legends offseason had to offer. While there were some big moves, it was the lane swap between Luka "Perkz" Perkovic and Rasmus "Caps" Winther that held attention most. Some considered this one move too far. It was a pretty big risk, to say the least.
However, this is G2 Esports. If I were to place them on the Dungeons & Dragons alignment spectrum, they'd be chaotic, without a shadow of a doubt. They're the disruptors, the meme lords, the team that does all it can to play hard and fast, and with smiles on their faces. They're unafraid to break the mould, to challenge the status quo, and that is what has turned them into a tour de force on the global stage.
Surely this is no different, right?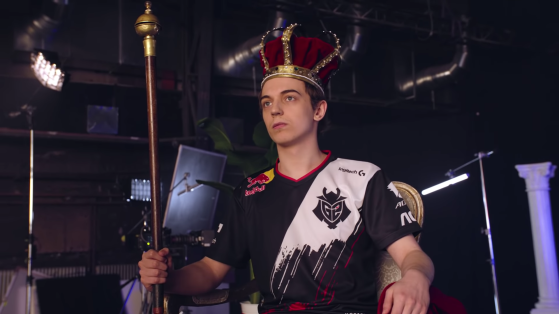 This time last year, the European scene was stunned at the news that Winther would depart Fnatic to join G2, just weeks after the former became the first European team — or Western team, for that matter — to make the Finals of Worlds.
It was the kind of move you only see rarely in sports — Babe Ruth from the Red Sox to the Yankees, Sol Campbell from Tottenham Hotspur to Arsenal — because you just don't let your best players join your biggest rivals if you can help it.
Except you usually can't do anything to stop these moves. As soon as Winther's free agency became official, G2 pounced. It made sense to many — if G2 were to build a legacy as the LEC's dominant team, then removing one of their biggest threats was a no-brainer. They had seen Fnatic usurp them as champions of Europe in 2018, ending their run of four straight wins.
How would Perkovic, the midlane king who had worked so hard to earn his title against Winther, deal with being forced from his lane? Well, it emerged it was as much his idea than anyone's. But the real question was why Winther would depart a team who had won both previous splits and come so close to the biggest prize in competitive League of Legends. His answer was emphatic.
And so, to the start of the Spring Split. G2 the reigning champions, Fnatic once again the pretenders to the throne. Between them, they have won thirteen of the fourteen splits played in Europe since 2013. Win Spring, and G2 equal Fnatic's record haul of seven. All to play for, then.
In recording first-week victories over MAD Lions and SK Gaming, G2 stole a march on their great rivals — who were obliterated by a resurgent Origen in their opener before bouncing back against a poor Misfits.
The scary part? G2's superstar pair recorded some truly impressive figures:
Just let that sink in for a moment.
Caps has never played ADC in his professional League of Legends career, yet was supremely confident enough to make the switch, practise, and then post figures of 9/0/12 on belle du jour Senna in his debut against MAD Lions.
This performance came despite G2 suffering in the draft and sustained early-game pressure, especially in the botlane. Of course, it helped that he had a world-class support in Mihael "Mikyx" Mehle, the Slovenian a calming influence despite his self-confessed early jitters. The second game saw a comfortable Xayah.
Meanwhile, Perkz' return to mid was emphatic. His Qiyana controlled the lane patiently against the Mordekaiser of MAD Lions' Marek "Humanoid" Brázda, and he followed it up with a nuanced, support-like performance as Zoe in the game against SK. Despite his 'gap-year' as an ADC, it appeared to be normal service resumed — Perkovic looked 'home'.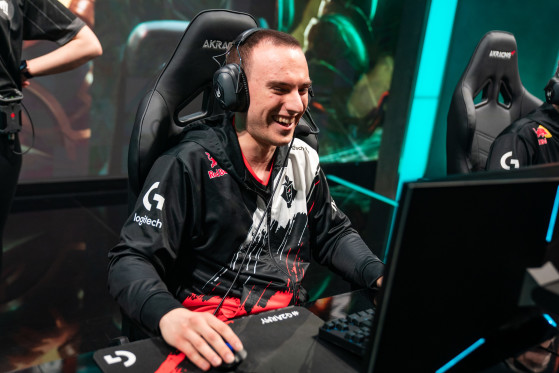 Something quite surprising — given G2's desire to turn the idea of the meta on its head with these lane swaps — was how safe they seemed to play the drafts for both games. Speculation was rampant as to just what craziness we'd see once the lights went up on stage, and yet coach Fabian "GrabbZ" Lohmann stuck them on relatively normal champions for their lanes.
However, this was no different to last year's Summer Split, where despite Perkz' history in the midlane, he played mostly on-brand champions. In the regular season, he recorded just five games of eighteen on what could be considered disruptive picks — three of those being Yasuo, the others Pyke and Rakan. In the Playoffs, just two of ten games — a win on Syndra, and a loss on Mordekaiser.
So, we're yet to see just how chaotic G2 can be, and whether Caps will see action on picks that bamboozle their opposition.
That, however, is worse news for their rivals. It could be argued that unpredictability plays into the hands of their opponents, as you never quite know whether a bizarre pick will be effective — Caps' Tristana against FunPlus Phoenix in the Finals of Worlds 2019 springs to mind — yet this show strength on traditional lane champions shows that the Dane means business, whatever the draft.
When G2 are truly in the mood, there's little that can stop them. This weekend they played with smiles on their faces across the board, having fun with their games.
For now, the lane swap has been a success.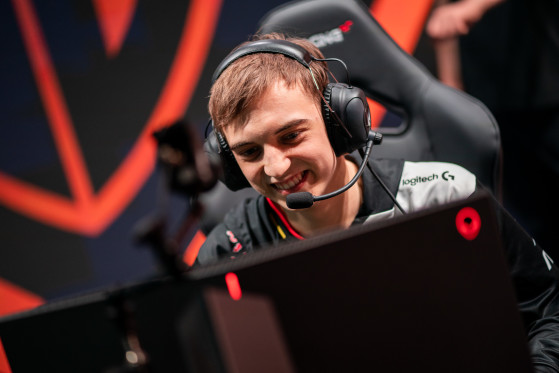 Carlos "ocelote" Rodríguez Santiago, G2 Esports' charismatic owner, gave ESPN his thoughts on the lane swap at the recent LEC media day:
"I think if this team keeps together, and stays motivated to be together, we will see every single year that the game becomes more and more loose, and there are no roles. Everyone goes everywhere, and it's chaos. Controlled chaos."
G2 have their sights firmly set on Fnatic's record — and as the saying goes, chaos reigns supreme in the end.
lolesports
In a series clean sweep, G2 Esports stomped Fnatic to become the Spring Split League of Legends European champions!
All images courtesy of Riot Games / LEC.