A new Legends of Runeterra expansion called Monuments of Power has just been announced, and the first cards are already starting to be revealed. Here's the new card type that will surely shake up the meta: Landmarks.
New card type: Landmarks
Monuments of Power, the second expansion of Call of the Mountain is inspired by different places and wonders of Runeterra. The new cards look different from other types of cards, with new mechanics, and concepts related to the lore.
This cards won't be able to attack or block, but will have a special effect throughout the game. Only specific cards will be able to interact with it, and some Call of the Mountain cards will be modified in order to interact with the Landmarks.
Playing Landmarks will cost mana, and they will take up a place on your board. The Landmarks will have quite powerful effects, but their design being versatile, they might be changed and common Landmarks may emerge in the future.
The goal is to get players to build new decks around these cards.
Vaults of Helia
Start of the round : sacrify your most expensive ally to summon an ally from your deck that costs 1 more.
This sacrifice mechanic will be perfect for the Dark Isles this card is a part of. Your deck will need to be built accordingly, and have allies of all mana costs, in order to continue the loop.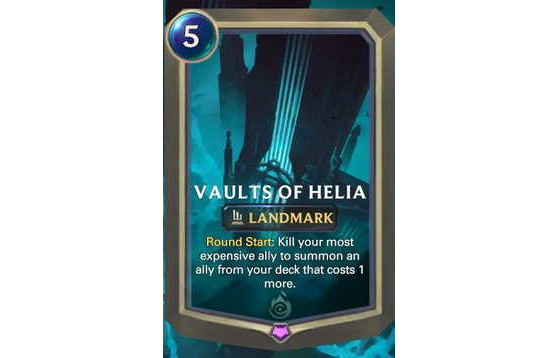 Other cards
Modified cards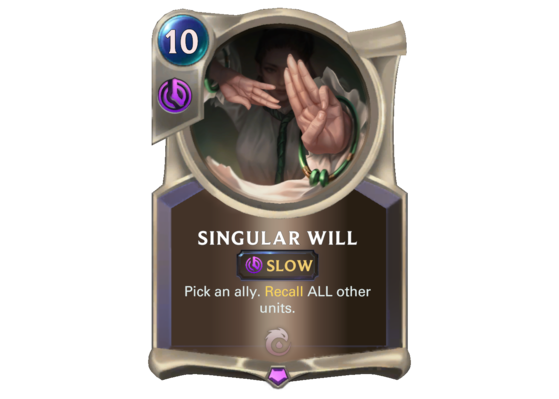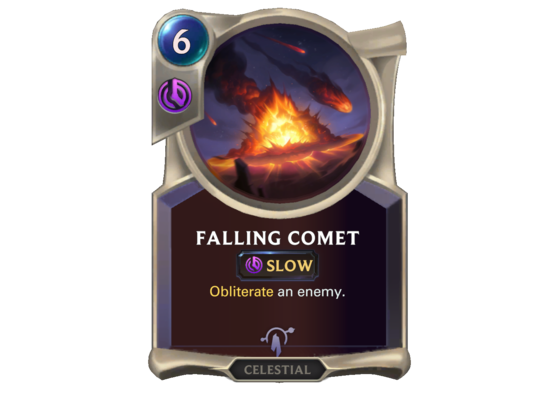 Original content by Jean-Vincent "Durvil" Cannata.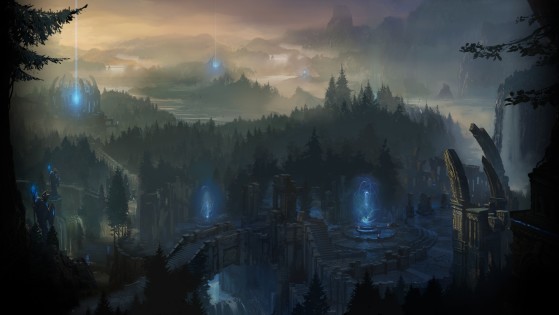 After a week on PBE, Riot Scruffy reveals more about League of Legends preseason.