The very first Legends of Runeterra seasonal tournament "Monument of Power" is starting soon and it can get a bit complicated as there will be a specific tournament per server. The stages of the Swiss system and the play-offs will be held at the same time worldwide over a period of 24 hours each.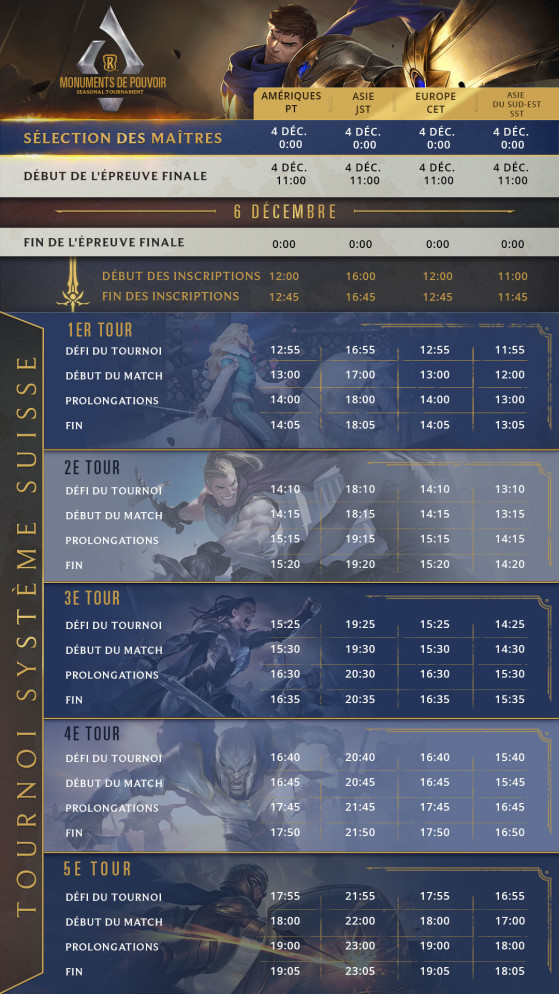 Format
Final Chance Gauntlet
The tournament starts on December 4th in all regions! All selected players will be announced at midnight that day. The final round will start at 11:00 am (PT) and end on December 6 at 12:00 am (PT).
Swiss rounds
5 Swiss rounds will be organized and will start at 12.55 pm (PT) while the last round should end, at the last deadline at 7:05 pm.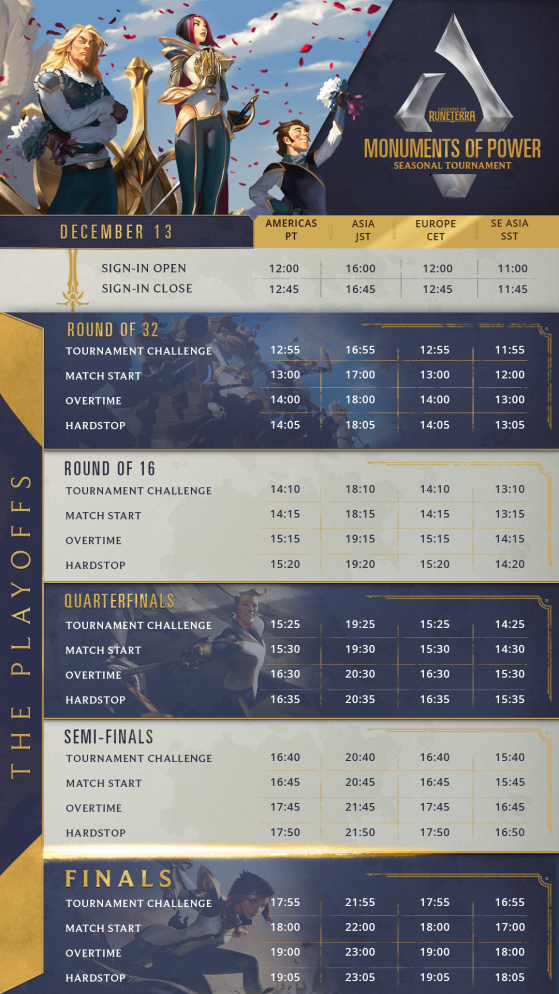 Play-offs
The rest of the competition will be held on December 13, which will see the 32 best players from each region compete against each other.
Top 32 : 12:55 pm.
Top 16 : 2:10 pm.
Top 8 : 3:25 pm.
Semi - final : 4:40 pm.
Final: 5:55 pm.
Where to watch the matches
The seasonal tournament playoffs will be broadcast live on various local channels thanks to local partners.
Main channel (English)
https://www.twitch.tv/riotgames

Youtube

Local partner: Wisdom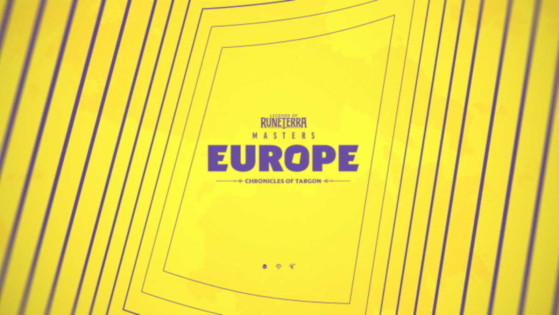 Check out the 16 teams of 3 players that will compete in the LoR Masters Europe Chronicles of Targon, the first official Legends of Runeterra tournament.