Since the Season 3 beginning at the end of February 2020, three of the five planned characters have been released: Kefla, Goku UI and Master Roshi. When the first master of the Z-team fighters was released, the national championships were announced, so it seemed logical that these tournaments would end with new character announcement . This is why fans will have to wait until December 20 and the end of the Japanese championship to know who will join the battle. It should also give the studio time to prepare a teaser of exceptional quality once again. The release date is early 2021.
Tomoko Hiroki also answered a few questions from the community, revealing among other things that the studio had investigated the possibility that some characters could transform, but a transformation would cause big balance issues (although the we can argue that some characters have minor transformations like Adult Gohan with his level system, Golden Freezer ..). Fighting while flying is something they are thinking of, with designed support moves for aerial combat, but it is not something we should see in near future.
Fortunately the fans were able to wait with the playoffs of the Spanish championship, where Shanks managed to retain his title of best Iberian player after a masterly controlled comeback. The competition continues today with the USA West championship, before continuing next week with France championship on December 12 and  USA East (December 13), to end with Japanese championship on December 20. Bandai Namco seems satisfied with the result of these first editions, as other online events are yet to be teased.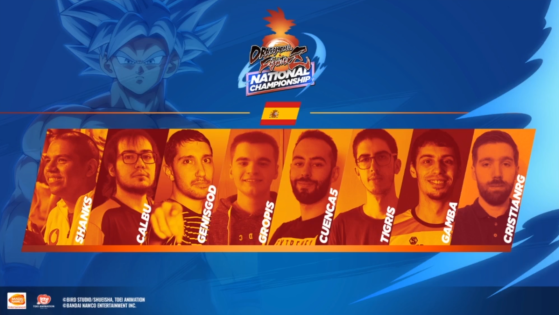 esports
Find here the information, program, dates, times, players, streams and results about the Spain National Championship on Dragon Ball FighterZ. Will Shanks still be the Padre, or will a new champion rise ?