Since its announcement during the Japanese finals, Super Baby 2 has proven to be quite anticipated by the community. The showcase organized by Bandai-Namco to present the new fighter succeeded in arousing players interest . Shown in more detail, the character's assists caught the eye. His B assist seems the best according to the first tests of those who were able to get their hands on it, thanks to the Season Pass, which give early access to the new characters a few days before their official release. From early feedback, the Tsuful looks interesting to play but not overpowered like Migatte no Gokui (UI Goku). Of course this judgment may change once the warrior is mastered by the community.
Among the character's unique mechanics is his ability to call in KO characters from the opposing team, who will use one of their assist (chosen by Baby's player). Just mastering this with all the possible combinations that decline, may take time for players. It is therefore possible that the character will not be played at the competitive level for a few months. Its other unique mechanic concerns its projectiles which if they miss the opponent, come back to strike him from behind.
The last character in Season Pass 3 will be Gogeta SSJ4, whose release date has yet to be announced. An event bringing together the various competitive games of the Dragon Ball license (Fighter Z + Legends + the Dragon Ball Super card game) has also been announced for March 7 in Japan. It's not impossible that we will learn more about the SSJ4 fusion during this event.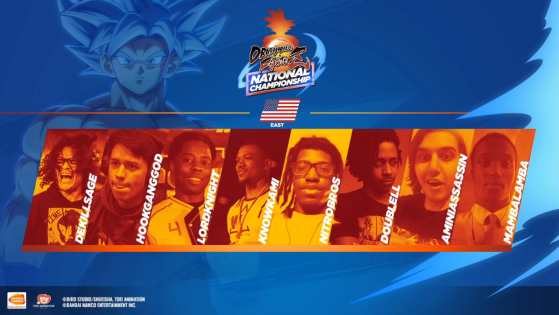 esports
Find the information, program, dates, times, streams, and results of the American Championship of Dragon Ball FighterZ, to determine who is the best player in the eastern part of the US.