Since the beginning of 2020, six Prestige Edition skins were made available to League of Legends players.
True Damage Senna, Coven Zyra, Arcanist Zoe, Mecha Kingdoms Garen, Dark Star Malphite, and Pulsefire Lucian — the first three of this list were purchasable through Prestige Points while the others were obtainable thanks to events.
For the following six months, Riot Games is planning to release seven new Prestige Edition skins. The first one seems to be Spirit Blossom Teemo, which has just been revealed as new content for Patch 10.15, but the others are quite mysterious...
Upcoming Prestige Edition skins
Outside Teemo, Riot Games are listing Yasuo and Soraka for a skin purchasable through Prestige Points. They also intend to do "something different" with the Starchild as they'll use a previously-released skin to build this Prestige Edition.
Also on Riot's list, Ezreal, Sett, Kai'Sa, and Diana are mentioned as part of Event Prestige skins...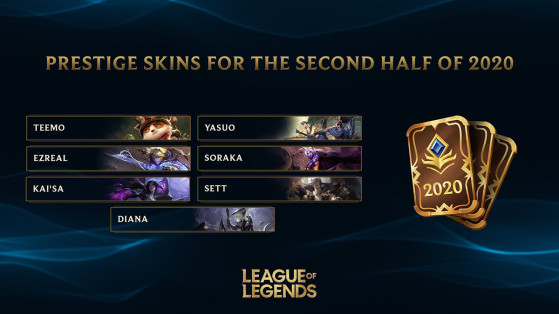 Prestige Point expiration
2020 Prestige Points will expire on January 28, 2021, 13:00 PT. At the same time, all 2020 Prestige Point skins will become unobtainable except through Hextech Crafting Drops.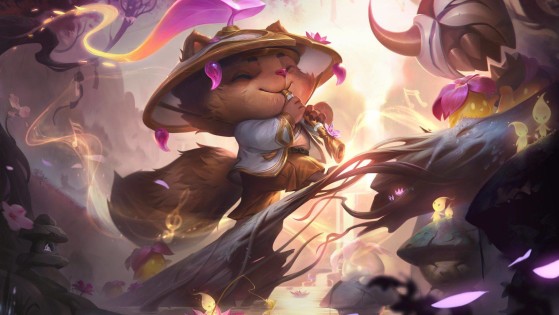 Patch 10.15 introduces Spirit Blossom skins for Thresh, Yasuo, Teemo, Lillia, and Vayne
While Lillia, the brand new champion to join League of Legends, has just been announced, the skins accompanying her release were just revealed. Thresh, Yasuo, Teemo, Lillia, and Vayne inaugurate the Spirit Blossom skin family.