Well, the League of Legends anniversary event certainly lived up to the hype, and more!
Here's a summary of everything that was announced!
Senna, and other League of Legends news
Already known to the LoL community as Lucian's wife, Senna will be the next champion introduced. Freed from Thresh's lantern, she will join Summoner's Rift as a Support Marksman. She comes to the PBE on October 29, and all being good will hit the live servers on November 10.
Beginning October 22 on the PBE, players will discover a radically altered Summoner's Rift. Entitled "Rise of the Elements", the changes are inspired by the elemental dragons — one of the more dynamic aspects of the Rift — and will drastically affect gameplay and strategy. These changes should hit the live servers on November 20.
In addition, all Riot products will eventually be available in Arabic for MENA players.
On October 15, Riot will release a series of nine albums on popular music streaming services, containing the music for each season of League of Legends.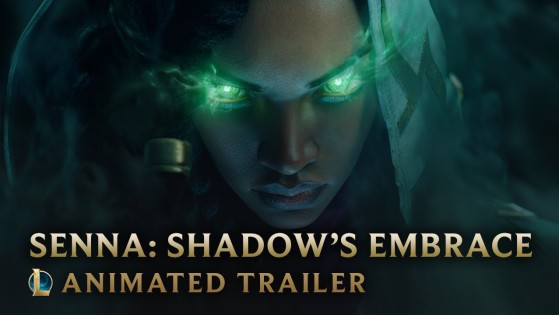 It's now official! The 146th champion to come to League of Legends and do battle on Summoners Rift is none other than Senna, the wife of Lucian!
Teamfight Tactics on Mobile Platforms, Rise of the Elements
Teamfight Tactics will come to Android and iOS in Q1 2020. Players can pre-register on the Google Play Store from October 16. 
Every three or four months, a new set of champions will be available in the game, changing the meta completely. 
Set 2 is called Rise of the Elements, and will include elemental-inspired content. This will be available from November 5.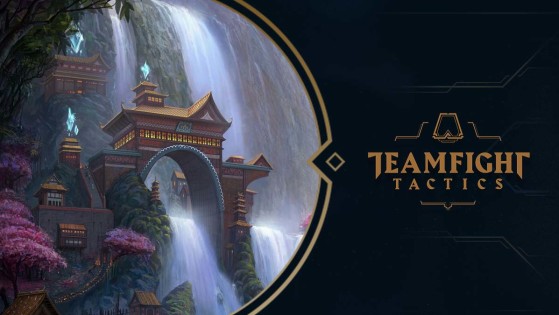 The 10th anniversary evening of League of Legends was the scene of many announcements about all Riot Games games. Teamfight Tactics is not to be outdone and it has been officialized that a new set of champions and items will arrive on November 5th — called the Rise of the Elements.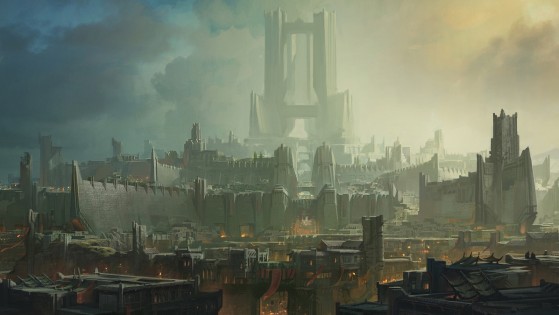 The announcements came thick and fast during Riot Games' 10th anniversary event — and among them came the confirmation of the mobile port of Teamfight Tactics, coming in the first quarter of 2020.
League of Legends: Wild Rift
This new title will come to both mobile and consoles in 2020. Pre-registration is already possible on the Google Play Store. 
This 5v5 MOBA is essentially League of Legends, but with several optimisations for mobile platforms. Wild Rift will be based around a dual-joystick type of control scheme, and will feature a Rift redesigned for 10-15 minute games. 
It's important to note that this is not an altered port of the core League of Legends game — it looks like League and plays like League, but has been built from the ground up. It is also not clear just which consoles it will be available on.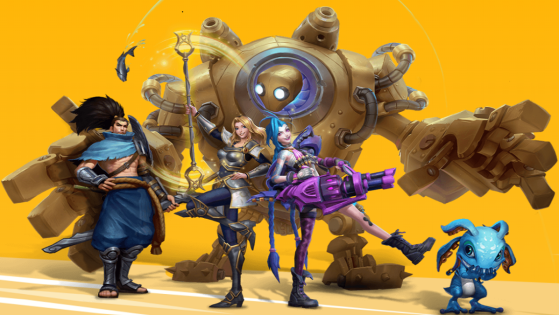 mobile-games
As part of their 10th anniversary celebrations, Riot Games confirmed the rumoured mobile port of League of Legends.
Project A
Currently in development for more than three years now, Project A is described as a tactical shooter not based in the world of League of Legends.
Set in a near-future Earth, you will need exceptional FPS skills to defeat your opponents. 
More information will be revealed about this project in 2020.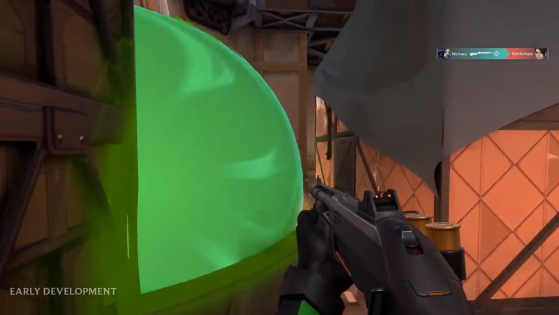 League 10 has provided yet another new game announcement from Riot Games — this time Project A, a first-person shooter (FPS), not set in the League of Legends universe.
Project F
This third project appears to be an RPG or MMO game of some sort, and will allow players to discover Runeterra with friends. 
Only a brief glimpse was shown, and no information was revealed during the presentation.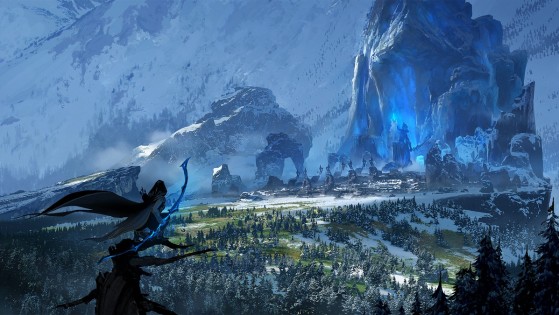 During the League of Legends 10-year anniversary event, Riot Games announced that they were working on a game called "Project F", one that will allow players to "explore the world of Runeterra with their friends".
Legends of Runeterra, the League of Legends collectible card game
Riot Games have decided to throw their hat into the ring when it comes to appealing to players of strategic card games.
This free-to-play game will take place in the League of Legends universe, and its champions assume the roles of master cards. 
LoR's gameplay is built around a variety of dynamic battles that require players to use their talents, creativity and ingenuity to triumph.
The game will give players multiple ways to acquire cards — they can either get them free, or buy them with both premium and in-game currency.
Legends of Runeterra will be available in 2020 on PC and mobile, and pre-registration is already possible.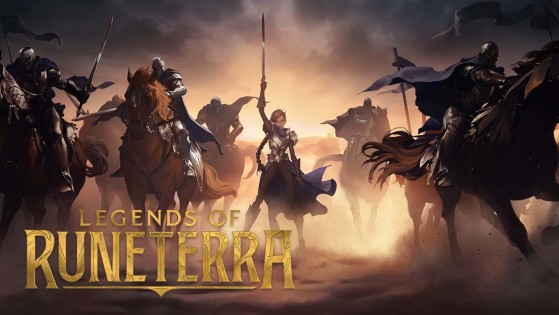 Everything you need to know about Legends of Runeterra, Riot Games' brand new collectible card game!
Arcane — an animated series set in the League of Legends universe
Developed and produced by Riot Games, Arcane is a new animated series that will tell stories of Runeterra, coming in 2020. 
In an utopian Piltover and the opaque, subterranean Zaun, Arcane revisits the origins of two of League of Legends' most iconic champions — and the force that separates them.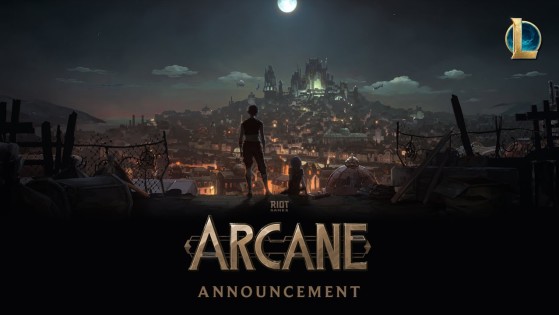 An expansion into other media is finally happening! Riot Games announced Arcane, a new animated show set in Runeterra, during their 10th anniversary live show.
Project L: The fighting game announced at Evo 2019
Only a few seconds were shown of the already-revealed fighting game, featuring a battle between Ahri and Darius. 
With gorgeous art and what looked like complex action, FGC fans will be sure to wait for more information on this game with baited breath.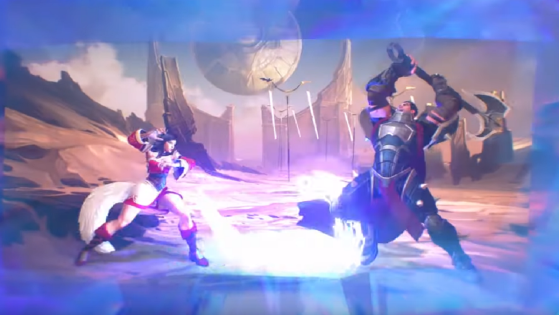 Among all the other announcements broadcast during the 10th anniversary event for League of Legends, a new fighting game — tentatively named Project L — was revealed. Set in the LoL universe, here's what we know so far.
Dawnbringer Karma, the exclusive charity-based skin
Something Riot Games were proud to announce was the creation of the Riot Games Social Impact Fund, a charitable foundation dedicated to fostering a positive global social impact. 
Riot revealed that the program had already raised more than $4 million for various charities, many of which were chosen by players of League of Legends. 
As part of this, they revealed a brand new skin — Dawnbringer Karma — with 100% of the proceeds benefitting the fund.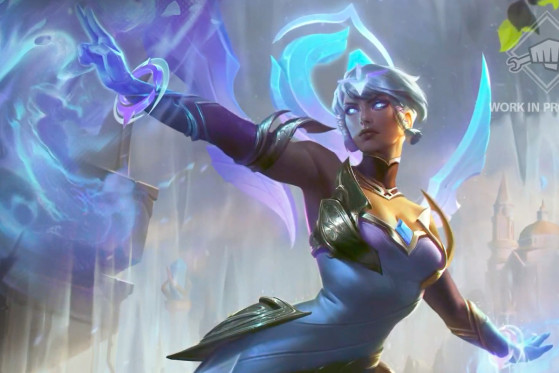 League of Legends Esports Manager
Something unexpected, League of Legends Esports Manager will task players with building and managing their very own esports organisation. 
From signing contracts with players to encouraging the best performances, this management simulation title is designed to expand the esports ecosystem. It will also share profits generated with the real-life teams.
LoL Esports Manager will first be available next year in the League of Legends Pro League (LPL), with other regions to follow.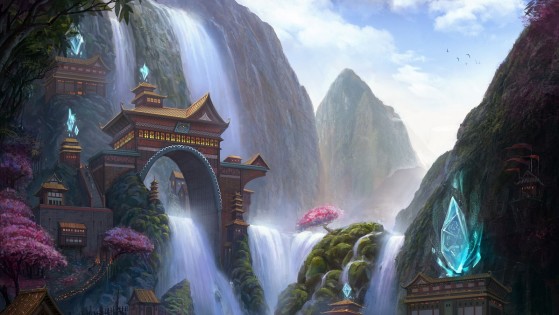 The League10 anniversary event saw many announcements, among them was a new unexpected management simulator game, called League of Legends Esports Manager.