Blackwing Lair (BWL) is a Raid in World of Warcraft Classic. It is available during Phase 3 (date unknown) and is the next 40-man raid you'll encounter at Level 60. Read more about BWL below.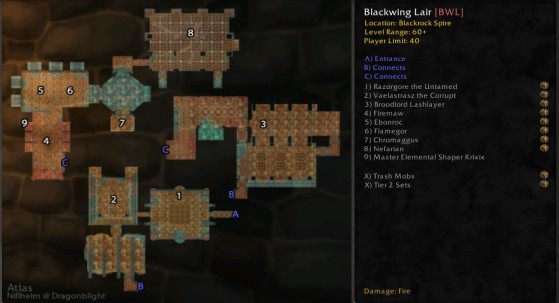 Raid Information
The entrance to the instance is located between Searing Gorge & Burning Steppes, at Mount Blackrock. In order to enter BWL, you need to complete Blackhand's Command, which begins with Blackhand's Command, a drop from Scarshield Quartermaster in Upper Blackrock Spire.
You'll come across numerous different Dragonkin and Humanoid monsters inside the raid. You'll also find also nearly every piece of Tier 2 gear as well Elementium Ore and how to smelt it, an important part of crafting Thunderfury, Blessed Blade of the Windseeker.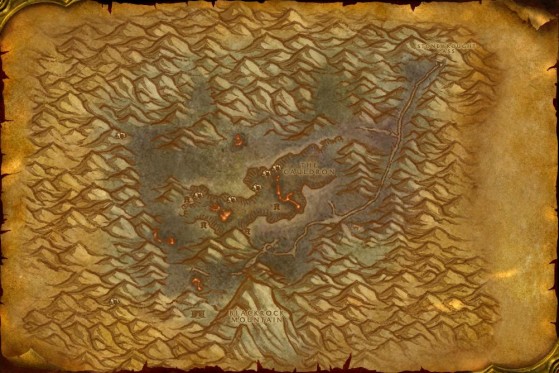 Items
Here are a list of essential items for every raid attempting to take on BWL:
Item

Boss

Onyxia Scale Cloak

Firemaw

Ebonroc

Flamegor

Nefarian

Stratholme Holy Water

Nefarian

Free Action Potion

Death Talon Wyrmguard

Greater Fire Protection Potion

Firemaw