With a runtime of more than three-and-a-half hours, The Game Awards 2021 was certainly a packed show. While we feel it was too long, and too punctuated by sponsor ads, there were a significant amount of reveals and trailers. 
Here is our recap of all the major announcements made, for your convenience. If you're looking for a list of all the awards winners, we've got a separate summary article. 
You can also watch the full show VOD on either YouTube or Twitch.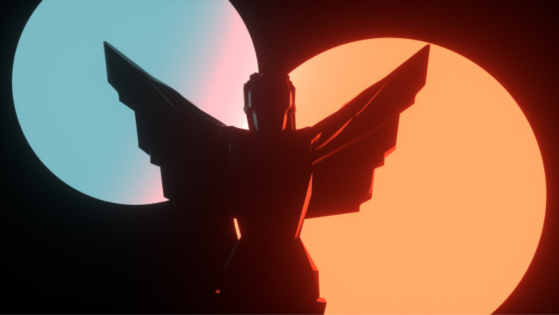 With winners such as Halo Infinite and Final Fantasy XIV, here's everything that took home prizes at The Game Awards 2021.
The Game Awards: Major Announcements & Trailers
While this list isn't fully exhaustive, it contains most of the major announcements made during The Game Awards 2021.
The Game Awards: Pre-Show
Studo Finji's Tunic got a gameplay trailer to open the Pre-Show. An indie Zelda-like that still looks promising, it comes to Xbox on March 16, 2022.
New trailer for King of Fighters XV revealed the addition of the classy Krohnen to the roster. A second beta will run from December 16-18, with preorders available now on Steam..
The Texas Chainsaw Massacre gets a video game adaptation, featuring up to eight-player multiplayer. 
Homeworld 3 got a new cinematic trailer, which should delight fans of good single-player RTS games.
Amazon Prime sci-fi series The Expanse gets the Telltale Games treatment.
Babylon's Fall will be released on March 3, 2022. After a short beta phase a few weeks ago, the next title from Platinum Games will see the light of day sooner than previously thought.
A timid trailer revealed Monster Hunter Rise: Sunbreak, with players awaiting more information. It lands in Summer 2022.
Focus Entertainment presented Evil West, a frantic 3D beat-em-up set in a dark, Western atmosphere. The trailer augurs well for the future.
Planet of Lana comes to Xbox and PC in 2022. A mysterious concept, it is reminiscent of the likes of Far: Lone Sails and Inside.
Atlus dropped an early Christmas gift -- Persona 4 Arena Ultimax will come to PC, PS4 and Switch next year.
The Game Awards 2021: Play-By-Play
Sting opened The Game Awards, performing a piece from the soundtrack for Arcane - the animated series set in Runeterra from Netflix and Riot Games.
Senua's Saga: Hellblade 2 finally got a more juicy reveal. Ninja Theory showed off a gameplay segment that appeared to be all one take, and which looked, quite simply, astounding.
Quantic Dream unveiled its Star Wars project. Titled Eclipse, a cinematic trailer revealed more of the High Republic era it's set in.
Free-to-play, Lost Ark finally has a release date in Europe: February 12, 2022.
A trailer for movie sequel Sonic the Hedgehog 2 was shown, revealing the addition of Knuckles in the cast alongside a new-but-familiar look for Jim Carrey's Dr. Robotnik. It hits theaters on April 8, 2022.
New gameplay was show for Horizon Forbidden West. We saw more of the game's new biomes. alongside new foes.
A short cinematic trailer revealed Wonder Woman from Monolith, which will integrate the Nemesis System.
Sam Lake formally announced Alan Wake 2 with a short teaser and a 2023 release date. 
Final Fantasy VII Remake is finally coming to PC, with a December 16 release on Epic Games Store.

Slitterhead is a new game from one of the creators of Silent Hill, with a suitably horrific trailer. 

Inflexion Games' Nightingale is a crafting and survival game with a fairly original premise. It will land on PC in 2022.
A new trailer was shown for Somerville, which is furiously reminiscent of Inside - which makes sense, given one of the co-creators is involved. 
The excellent Cuphead gets new DLC, which will contain all-new bosses. It comes June 30, 2022.
Sonic goes open-world in Sonic Frontiers, with no release date revealed.
Breath of the Wild-inspired exploration game Tchia is to be released in Spring 2022.
A first gameplay trailer was revealed for Rocksteady's Suicide Squad: Kill the Justice League.
There was also a new gameplay trailer for Square Enix title Forspoken, with a release date set for May 24, 2022.
Warhammer 40,000 gets a sequel in Space Marine 2, after more than a decade passing since the original.
Volition's urban open-world reboot Saints Row got a fast-paced gameplay trailer, showing off some of the crazy things that can be accomplished in Santo Ilesio. It has a 2022 release date. 
Dune Spice Wars is a new 4X RTS from the makers of Northgard, coming to early access for the start of 2022.
Tiny's Tina Wonderlands, the Borderlands spin-off, got a gameplay trailer ahead of a March 25, 2022 release.
A simple teaser revealed Among Us VR, which we think is an excellent idea.

A new preview for DokeV took the form of a K-pop music video... 

Rumbleverse is the new project from Iron Galaxy for Epic Games Publishing. It's a large-scale brawler with Fortnite-like aesthetics.
A Plague Tale: Requiem is the next chapter in the adventures of Amicia and her brother, with a release scheduled for 2022.
Dying Light 2 got a stunning cinematic trailer set to Pixies hit Where is My Mind?
GTFO, the rather demanding survival-horror FPS from the creators of Payday 2, got a new preview, while the title is still in Early Access.
A first trailer was revealed for the Halo TV series from Steven Spielberg's Amblin Television. It will be available exclusively on the Paramount Plus streaming service.
A new cinematic trailer was shown for Elden Ring, scheduled for February 25, 2022. The clip offers some background on the events leading up to the game.
Arc Raiders from Embark appears to be a co-op third-person shooter with an Eighties sci-fi aesthetic.
The show closed with Keanu Reeves and Carrie-Anne Moss introducing The Matrix Awakens, a narrative experience made with Unreal Engine 5 that is available to download now on PS5 and Xbox Series X.